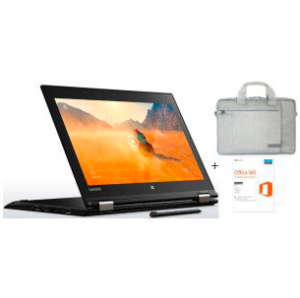 YOGA 260 12.5 I5-6200U 4GB 192GB + bag + 1 year Office365
A premium business convertible with everything you need. This thin and lightweight 2-in-1 laptop with four modes adapts elegantly to how you want to use it. Add to that a brilliant 12.5″ HD or FHD display with IPS, an integrated digital pen and all-day battery life, and you have the ultimate in flexibility and control.
The Bundle components are:
* YOGA 260 12.5 I5-6200U 4GB 192GB W10P64
* Svolta Notebook Bag 13.3in/14in Grey
* Office 365 Personal Subscr 1yr Box P2
RRP $2097.00 eStorm Price $1699.00 Inc GST for a very limited time.
Valid to 9/12/16