The Education 20 Group (E20) challenges teachers to find innovative ways to enhance learning experiences through technology. As a proud sponsor of E20, eStorm was invited to attend and judge their annual awards night which recognises the best digital learning creations of 2015.
The night showcased a large variety of creative ideas, making our role as judges very tough. We would like to congratulate every entrant on their inspiring digital learning innovations.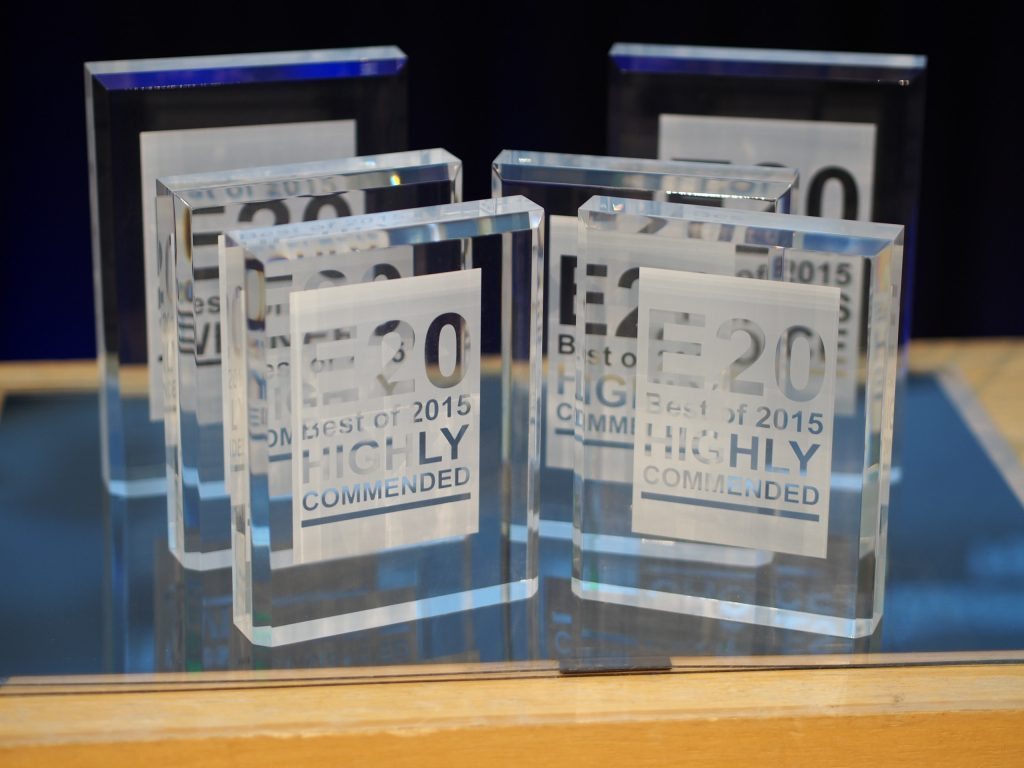 We saw a wide range of ideas from artwork created by a coding robotic, to programs designed to inspire potential entrepreneurs. With the major prize consisting of a new iPad Air (donated by eStorm Australia) amongst a range of other prizes, there was a lot of excitement around the winners.
E20 Winners
2015 Winner: Minecraft edu Oakleigh SS
Highly Commended: THE OPEN ACCESS PROJECT Western Downs Libraries
Highly Commended: U!MAGINE Charles Sturt Uni
Highly Commended: CREATE A BETTER ONLINE YOU QUT
Highly Commended: Sphero devices and code for art making
Highly Commended: Natalie Denmeade Gamification
Peoples Choice: Te Akau ki Papamoa School
Read more about the winners and the event.