HubSpot & 3CX Integration
Take advantage of 3CX's affordable calling plans all within your HubSpot CRM with eStorm's HubSpot 3CX Integration widget.
Make calls directly through your 3CX PBX without leaving the native HubSpot interface.
eStorm has developed a fully native integration to enable users to call contacts directly from the HubSpot web interface using your existing 3CX PBX system. Enjoy lower calling costs of 3CX while utilising the full CRM functionality of HubSpot.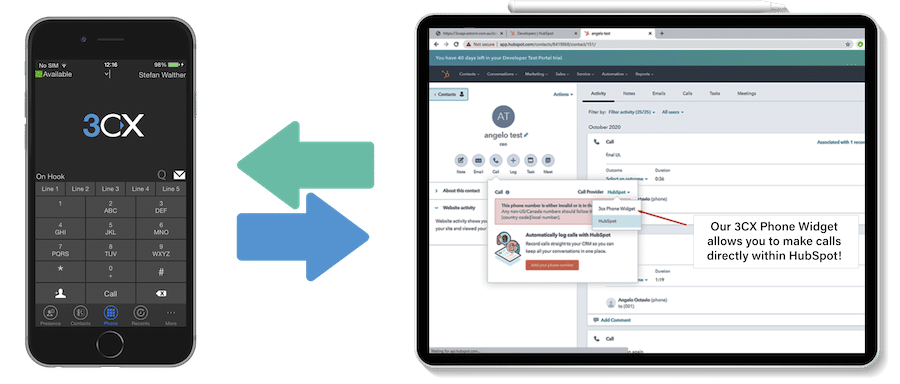 What is 3CX?
3CX is an affordable and flexible business telephony solution. It can run on-premise with Windows or Linux, and can easily be switched to the cloud. This makes 3CX one of the most scalable and affordable business phone systems on the market!
3CX Benefits: 
✓ Unlimited extensions
✓ Website live chat, Facebook messenger, and SMS integration
✓ Connect via voice, video, or instant message
✓ Effortlessly switch between servers and the cloud with backups

What is HubSpot?
With HubSpot CRM you can take your customer relationships to the next level. HubSpot CRM gives you access to a variety of tools that aim to make the lives of your salespeople, marketers, customer service representatives and yourself easier in every possible way.
HubSpot Benefits:
✓ Robust reporting dashboard
✓ Prospect tracking
✓ Meeting scheduling
✓ Customer and contact management
By utilising eStorm's integration widget, you can combine HubSpot and 3CX into one powerful customer & contact management system
Benefits of eStorm's HubSpot and 3CX Integration Widget

Record notes directly into HubSpot while on a call
The plugin allows users to record notes right in the HubSpot CRM, making it easier to refer back to once the call has ended.

Automatically logs calls against HubSpot contacts
Inbound 3CX calls will automatically synchronise with your HubSpot CRM contacts lookup to show caller ID on your phone's display.

Never leave the HubSpot website to call clients
Make affordable 3CX calls directly within the HubSpot CRM interface - there's no need to open external websites or extensions.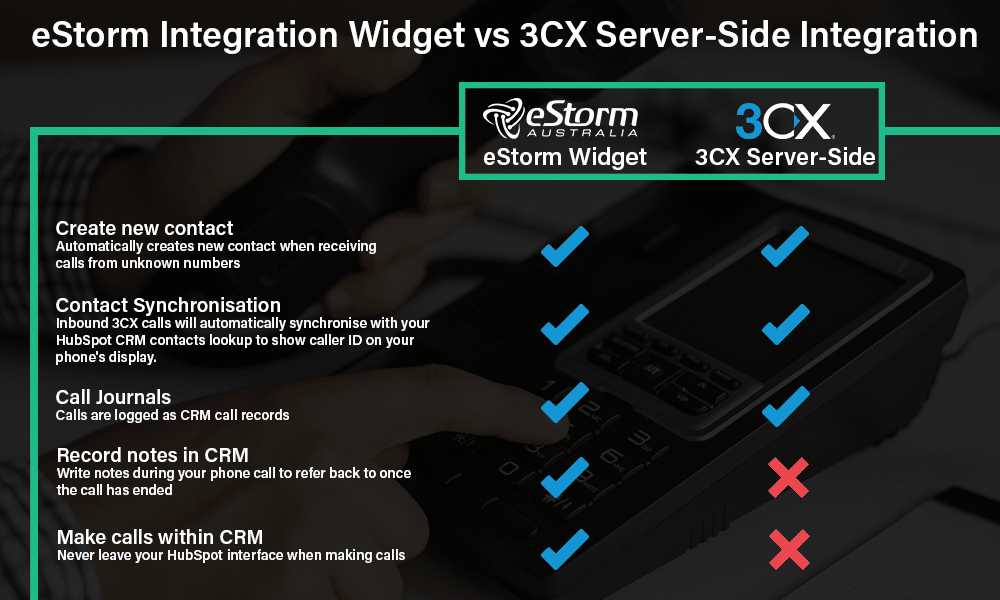 Case Studies
Get business driven results with eStorm.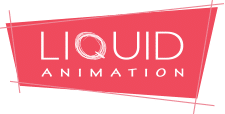 As a leading animation studio, data access is vital to Liquid Animation. To tackle their limited connection issues, eStorm built two new storage units with no downtime, as well as implementing higher quality rendering support and stronger internet connection.
So why partner with eStorm for your cloud environment?

Our Amazon Web Services support
Migrate your environment to AWS / AWS server migration service
Consolidate your AWS bill services
Perform an AWS audit to ensure correct AWS solutions are utilised
Create hybrid environments incorporating AWS
Monitor and analyse your environment for potential cost savings
Provide complete management of AWS environment
Simple, fast, cost-effective and dedicated AWS support
AWS help desk

Cost-effective plans
Premium quality service
24x7 monitoring
Increased staff productivity
Monthly service reports
Secure IT systems and protection from malware
Accountability
Full view of IT spend
Response times within the hour
On-site & remote IT support
Help desk support
15+ years of experience
Proactive IT consulting, road mapping and planning
Reduced business downtime saving you $1000's
The "Cloud" is a new and disruptive trend that has been gaining momentum in businesses for some time. With many […]
What is Amazon Web Services Amazon Web Services, or AWS, is a secure cloud services platform that offers computing power, […]
Amazon Web Services (AWS) has launched a web-based development platform which allows users without specialised programming or 3D expertise to […]
Work better with eStorm
See why businesses all across Australia and NZ partner with eStorm Australia