eStorm has seen a rise in popularity for Chrome OS and G-Suite in classrooms, but many schools and teachers are still cautious about introducing Chromebooks to classrooms as they are not sure whether the device's capabilities can meet the demanding needs of many school students.
So teachers are able to make a more informed decision, we've put together a list of Pros and Cons for Chromebooks in schools.
What is a Chromebook?
Chromebooks are notebooks and 2-in-1's (tablet + notebook) that run on Google's Chrome OS rather than more traditional platforms like Windows 10 and MacOS.
Chrome OS is an operating system based on the Chrome browser that most students, teachers and parents are already familiar with. In 2011, Chrome OS was disparaged by many and considered nothing more than a glorified browser. Many people still hold onto this initial opinion of the operating system, but almost a decade later the world has fully embrace the cloud and Chromebooks are also able to run various Android and many Linux apps, making them much more versatile and an attractive option for those seeking a new device that won't break the bank.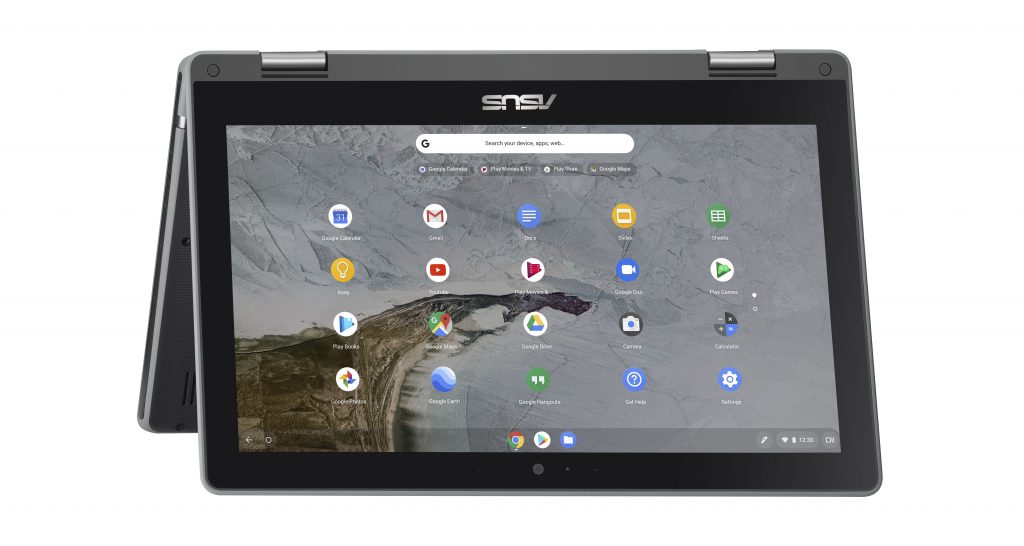 Chromebooks for Students: The Pros
1. Costs
Chromebooks can be up to 60% cheaper for schools to procure than standard laptops (especially if purchased through a reseller like eStorm). This is because Chrome OS does not have demanding hardware requirements, making the devices smaller, lighter, and less expensive than the average laptop. This also means that many manufacturers, such as ASUS, can create modular Chromebooks that can be fixed fairly easily, quickly, and cheaply.
2. Share-ability
Chromebooks and Chrome OS are designed for sharing. Multiple devices can be deployed to each classroom in your school, and students need to simply log in to their Google account from any Chromebook to access their assignments and documents. Likewise, if a student forgets their Chromebook at home or school, they can easily access their learning materials from any other device just by logging into their account. No more 'I lost my assignment' or 'I left it at home!' excuses.
3. G Suite for Education:
Schools are able to keep costs down in the long run as there are no licensing fees to keep Chrome OS and Google apps updated. The use of G-Suite for Education is completely free, and offers everything you'll ever need such as:
Google Classroom, Assignments and Forms: Google's Classroom app allows teachers to create lessons, share assignments with students and parents, track their students' progress, and much more! For students, the app creates a hub for them to keep track of assignments and due dates, and collaborate easily with other students and teachers.
Docs, Slides and Sheets: Create and edit documents, spreadsheets, and presentations and have them save automatically to the cloud. Teachers and students can edit files and instantly have them available for review.
4. Improved Productivity
The no-nonsense, simplified and clutter-free Chrome OS platform aides students in delving into their work without much distraction. Google Admin Console also provides the opportunity for parents and teachers to place locks and demands on devices to ensure students are getting the most out of their study time.
5. Device Deployment and Management
Easily distribute 1 or 1000 devices through the Chrome partner ecosystem. Schools are able to manage thousands of devices and set over 200 policies and demands via the Admin Console, including; pre installing and blocking apps, customising user features, and managing user and network access. Administrators are able to 'Powerwash' Chromebooks to easily restore them to a factory default state.
6. Ruggedised Designs
Because Chromebooks do not need the same hardware requirements that more powerful Windows and Macs rely on, they are considered to be some of the toughest notebooks for the classroom. Many of them can survive drops from up to 1.2m, have rubber edges for shock absorbency, and are spill-and-tamper-resistant.
Chromebooks for Students: The Cons
1. Offline Capabilities
Because Chrome OS is mainly cloud and web based, Chromebooks are not as functional when they are offline with no internet connection. Students are still able to access Google Drive, Docs, and Sheets files as long as they enable offline mode before being out of service coverage.
2. Storage Capacity
Chromebooks and Chrome OS' entire purpose is to focus on cloud-based storage, which means most devices only have a local storage capacity of up to 32GB. This is also another reason why manufacturers are able to cut down on costs. However, if your students are desperate to have more space on their Chromebooks, models with micro-SD drives can be purchased.
3. No Adobe Suite
Adobe has announced they are working on a version of Photoshop that can be used via a web browser, however there is no timeline for this. Consequently, if your students are currently using Adobe Suite it will be almost impossible to use the software on a Chromebook. While there are alternatives in the Android library (such as Pixlr for basic photo editing) these apps do not come close to the capabilites of the Adobe Suite.
4. No Installed Microsoft
Since Chromebooks rely on Google Sheets, Docs, and Slides, the devices are not designed for compatibility with desktop versions of Microsoft Office (Word, Powerpoint, and Excel). Yes, you can download the Microsoft apps from the Android library or run the online versions, but you will find that they do not offer all of the functions and capabilities of installed versions.
5. Hardware
Most Chromebooks on the affordable end have very basic processors, which means running graphic and memory intensive games/applications may cause lagging or crashes. It is possible to purchase Chromebooks that have more powerful processors (including Intel Core i5 and i7) but these won't come cheap.
The Verdict
Overall, Chromebooks are an affordable and efficient device students can utilise for most everyday schooling tasks – writing assignments, researching, and watching videos. The battery life of Chromebooks generally last a complete school day, and they are even more worthy of consideration if teachers and students rely on G Suite for most of their learning materials.
However, if your students require more powerful hardware to access applications such as the Adobe Suite, Microsoft Office, and video editing software, then a more traditional Windows or Mac notebook is recommended.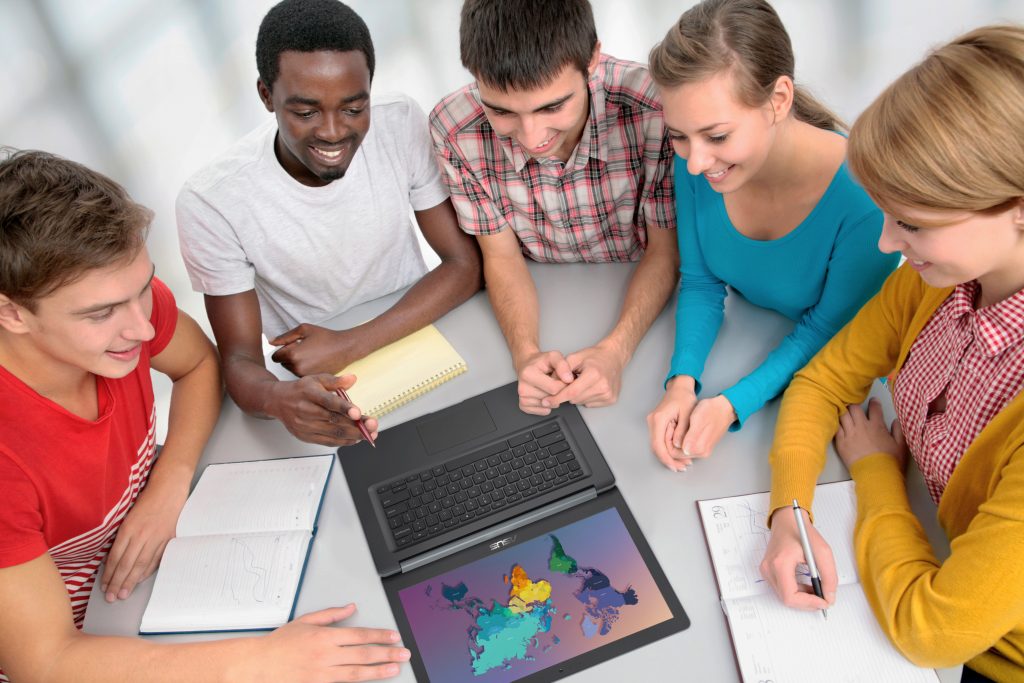 eStorm: Your Device Procurement Experts
If you're interested in procuring Chromebooks, eStorm can help! We've partnered with ASUS to provide Chromebooks that are not only affordable but designed specifically for the use (and abuse) of classrooms.