eStorm has partnered with HubSpot to provide a CRM solution suitable for organisations big or small.
One of the most important assets of your company is your customers. Knowing who they are, where they are, and how they interact with your store or brand is vital in ensuring they are happy with the services you provide and that they keep coming back.
As a business grows, it becomes more and more difficult to track customers across spreadsheets and documents. This is where Customer Relationship Management solutions like HubSpot CRM come in handy.
What is HubSpot CRM?
Customer Relationship Management solutions (or CRM) provide a centralised place for you to access information about your customers. The most basic CRMs will provide details like the contact info of your customers and when they last interacted with your business, allowing you to track your customer growth on the most fundamental level.
But we know your business deserves more than the basics, and with eStorm and HubSpot CRM you can take your customer relationships to the next level. HubSpot CRM will give you access to a variety of tools that aim to make the lives of your salespeople, marketers, customer service representatives and yourself easier in every possible way.
HubSpot for your Sales Team:
Get a constant view of your sales pipeline on a dashboard that is modern and intuitive. With access to detailed reports on productivity, individual performance and sales activity you'll always be on track with quotas, and you'll have all the data you need to coach and improve your team.
HubSpot's free Outlook and Gmail integrations means you'll spend more time building relationships with your customers and potential leads. Receive alerts the minute a lead opens your email so you can follow up with them, and quickly send a response by adding a personal touch to your saved templates. Alternatively, you can call directly inside the CRM!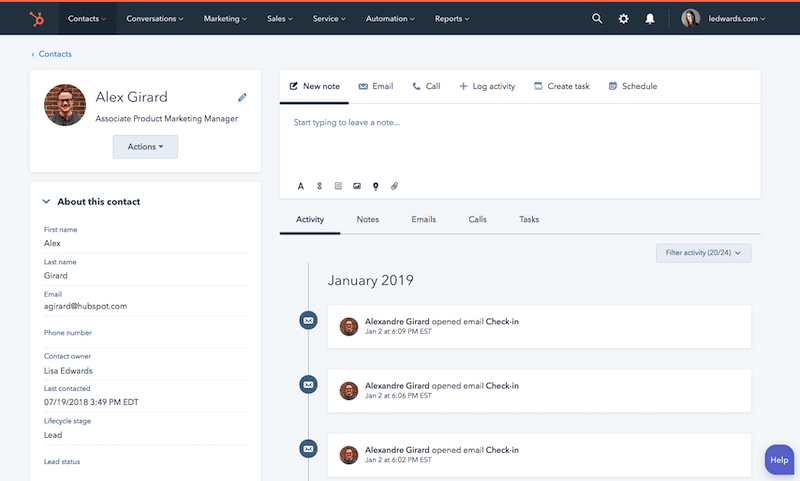 HubSpot for your Marketers:
Expand your marketing reach beyond the leads you already have. Create professional landing pages with HubSpot's landing page builder, attract more visitors with free ad management tools, and propagate your database with tools that can convert website visitors into leads. Create stunning mail outs using drag and drop templates and optimise your campaigns for higher clickthrough rates. Use live chat to connect and convert visitors in real time and utilise chatbots for one-to-one conversations – no coding required!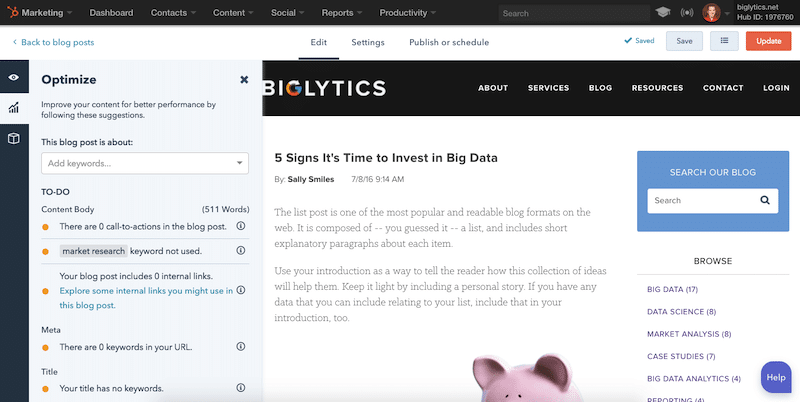 HubSpot for your Customer Service team:
Manage all of your customer communications from one inbox. Connect with your customers using free tools for live chat, ticketing, and shared team emails. HubSpot's Universal Inbox supplies one place for your whole team to view, assign and reply to every customer conversation – regardless of which messaging channel it's from. Each customer contact record is available inside the inbox, so you have a clear view of every interaction and the context to create a helpful response.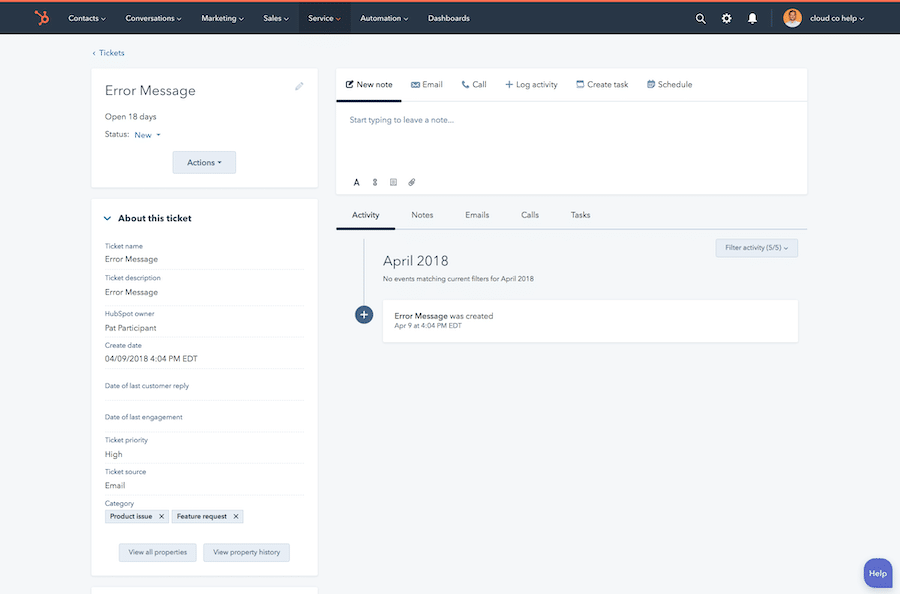 HubSpot for You:
Organise and manage your contacts in one powerful and intuitive database, and say goodbye to piles of business cards, confusing spreadsheets and unorganised LinkedIn connections.
HubSpot CRM takes no time to learn and makes it infinitely easier to track the details of your business relationships in one unified hub. Manage your sales pipeline, organise and respond to your customer support issues, monitor your website activity, and identify new visitors to your site all with one tool.
How can we help?
eStorm is your Brisbane-based HubSpot consulting and implementation expert. By assessing your current CRM infrastructure, we'll determine how HubSpot can improve your business or organisation and will strive to help you get the most out of your customer relationship management software.

Contact us for a free consultation! Call 1300 378 676 or email

[email protected]

  and one of our HubSpot specialists will get in touch.