Imagine you're going about your work day, everything's humming along and you're getting stuff done. All of a sudden, you run into a roadblock with your Office 365 or Outlook and your productivity is halted in its tracks. It might be that you've run into a totally new behaviour or bug that you've never seen before, or maybe you're not entirely sure if you're using a particular tool in the most efficient way. What's your next step?
That's where we enter the picture. We're here to help you and we want to ensure we're delivering as valuable of a service to you as possible. Regardless of how you choose to reach out to us—whether by phone or email—there are certain pieces of information that our Support Engineers love seeing in a ticket. These are the bits of information that help us to address your case in the most complete and efficient manner possible.
Subject Line
The subject line is important because it uniquely identifies and conveys your issue so that we know where we'll need to start troubleshooting. The perfect subject line is a clear and general description of the issue that has occurred, which also includes what machine or device you're using.
Example: Outlook not sending emails on Mac
Body
Greeting & name
It's always nice to kick things off with a friendly hello and a name so we know who we're helping.
Computer name or number (if known)
This information won't be applicable to all businesses and if you don't know it that's perfectly fine as well.
Machine / device
Including what type of machine—such as Mac or PC—or device you're experiencing the issue on allows us to assign the right Support Engineer to deliver the best result.
Description of the issue with steps you might have tried
Information will vary from case to case, but a good way to approach this part of the ticket is to describe what you expected to happen and then what actually happened. The expectation part is likely to be more detailed than what actually happened, but that's okay! We're looking for whatever general details you can provide on the behaviour you're seeing and on steps you may have already taken to troubleshoot the issue.
Example: Marketing is trying to send an email to salespeople when a contact is assigned to them. All of the other salespeople are receiving emails fine, but they aren't arriving for me. I have checked in the SPAM folder, but the emails aren't there either. Why aren't these emails coming through?
Whenever possible, our team looks for specific examples of the obstacle you're running into. If we can find evidence of that issue at hand (or if we can recreate the behaviour you're seeing), that gives us a great starting point for troubleshooting. The more specific you can get, the better. If you're submitting an email ticket, consider attaching screenshots.
Contact number 
Including a contact number for our Support Engineer to contact you during the resolution process helps with timely resolutions, particularly in certain instances where remotely accessing your computer may be necessary.
When we put all the information together into a single ticket and finish it with a focused question, we can see a full picture of the case. With that information, the Support Engineer is able to accurately and effectively address and rectify the issue quickly.
At eStorm, we're constantly looking for ways to pre-empt potential user questions, but there will always be a need for a live support channel to handle these unexpected roadblocks. By using the above advice you can ensure that you get back into action as quickly as possible.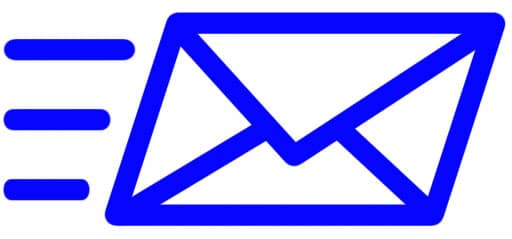 IT Support Services Brisbane
Headquartered in Brisbane, we provide tailored IT support services to suit your specific requirements. No matter the size of your organisation, our solutions include a variety of services that are critical to the successful delivery of business IT support.
Our Managed IT Support Services include Managed IT Services, Outsource Your IT Department, Mobile Device Management, IT Consultancy, Corporate Apple Services, Project Services, IT Audit and Review, Virtual CIO Servicesand Production Studio and Design.
If you'd like any further information, or to find out exactly how we can help your business – please feel free to call us on (07) 3120 0640 or email us at [email protected]
If you are located outside of Brisbane, eStorm can still help you.
Sydney: (02) 9188 5148
Melbourne: (03) 9088 6431
In need of our other IT support and managed services?
We specialise in Managed Cloud Services, IT Support Services, Managed Network Services, Business Telephony, Hardware and Software Procurement and Education Services.