Managed service provider, managed IT services, IT service management, MSP—what does it all mean exactly?
It's easy to get caught up in your own industry that you forget—no one knows what you're talking about!
Have you ever had someone explain to you what they do and you walk away still having absolutely no idea what they do?!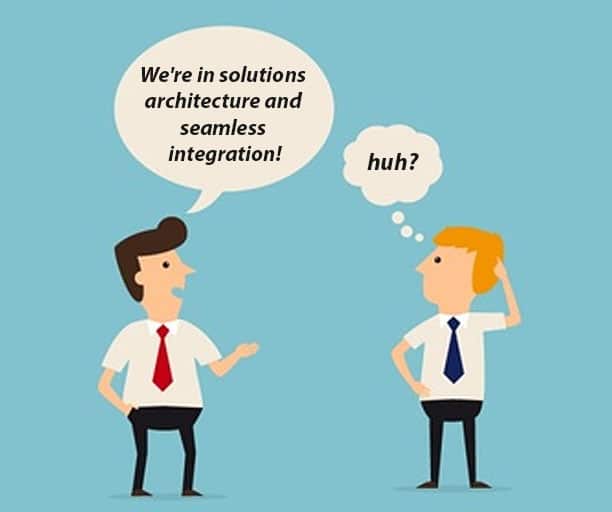 So… What is an MSP?
An MSP (Managed Service Provider) is like an outsourced subscription based IT department for your business. We take over the management of your business IT systems with the goal of reducing costs and improving the effectiveness of your business operations.
Think of an MSP or IT service management as "IT Support as a Subscription." Similar to your Netflix or Spotify subscription, you pay a fixed monthly fee and gain access to a wide range of expert IT services designed to help your business.
What does an MSP do?
The managed service provider is responsible for either all or part of your day-to-day technology and IT needs, maintenance and management.
Minimises downtime
Improves business continuity
Increases overall productivity
Improves security
Operational cost reductions
Remote and On-site IT support
24×7 monitoring
Scheduled maintenance
Why use an MSP?
Oftentimes, businesses of all sizes find the hiring, training and maintaining of internal IT staff both ineffective and cost prohibitive. Likewise, even businesses with someone handling IT internally find that a single person or small team simply cannot provide the same level of knowledge and expertise that a qualified and trusted MSP can.
MSPs develop key industry partnerships with major distributors like Apple and Microsoft. This allows them to provide hardware and software at the best possible price.
Security
With over 43% of cyber attacks targeting small to medium businesses, it's vital that vulnerability assessments, threat management and secure user access and verification become commonplace for your business.
Peace of mind
With a reliable IT managed service provider you can rest easy knowing that, no matter where you are or what issue arises, you have skilled professional IT experts in your corner who are prepared and ready to help you.
Minimised downtime
Computer systems crashing, software not functioning properly, computers running slowly—you know what this can do to productivity. With fully qualified expert IT technicians just a click or call away, and response times within the hour, your staff are no longer spending valuable work hours searching for fixes to IT problems.
Click here to learn more about eStorm's IT Managed Service Brisbane.
If you'd like to learn more about Managed Services in Brisbane, feel free to get in touch by emailing [email protected] or calling (07) 3120 0640 for a no obligation chat about your IT needs.