BOQ finance offers a large range of financing options for all your office or classroom technology equipment needs. They understand that your financing arrangement needs to be flexible and meet your needs. With over 40 years industry experience they can offer cost effective, efficient and flexible solutions for all your IT requirements. BOQ Finance is focused on providing local expertise, close to our customers and partners. meet equipment life cycles so they collaborate with you to structure payment plans that are flexible and easy to manage. BOQ specialise in financing solutions for computer and technology equipment.
Finance all types of technology and office equipment including:
Desktops and laptops
Servers
Telecommunications (including VOIP)
Software
Photocopiers and MFD's (multifunctional devices)
Installation costs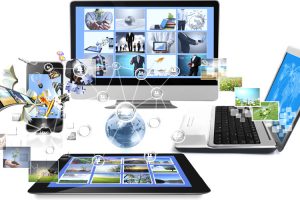 Benefits 
Master Rental Agreement: Terms agreed upfront for all future business, providing a simple mechanism for adding on new equipment
No Upfront Costs: Acquire the equipment required for your business without having to outlay cash for procurement
Fixed Quarterly Payments: Payments are fixed for the life of the contract allowing you to better manage your expense planning and budgeting process
Manage Obsolescence & Disposal: Acquire the equipment you need for your business today and avoid having to worry about the risks of ownership, environmental and end of life costs
Latest Technology: Equipment can be replaced at the end of the lease term with the latest technology without the cost of disposal of existing equipment
Tax Deduction: generally lease rental payments are fully tax deductible. However you should seek independent taxation advice, as this may not be applicable to your situation.
eStorm and BOQ Finance: we want to support your business to have current technology in your environment. eStorm chooses to partner with BOQ as our preferred finance option. Let us coordinate a meeting for you.