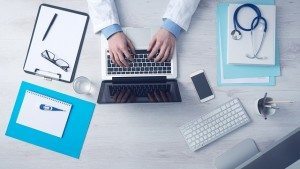 'Working in the Cloud', 'Cloud Computing', 'Cloud Accounting'… All terms we are hearing more and more. Momentum is growing for all businesses from SMB to Major Enterprise as people gain a better understanding of the true benefits of Cloud.
Not sure what 'The Cloud' is?
Put simply, cloud computing refers to applications and services being made available over the internet. Essentially this means they are available on demand where ever you are, without you having to install applications and servers.
Could 'Live Accounting' benefit you and your business? Here are some advantages to consider.
Available 24/7 from anywhere in the world provided you have an internet connection.
You get a 'Real-time' view of your cashflow and bank balances.
Automated Bank Feeds can minimise manual and cumbersome data entry.
Collaborate with your accountant in 'Real-time'… no more sending data files back and forth.
No hardware or server installations, no manual back-ups, maintenance or support costs.
System upgrades occur while you're offline, minimising your downtime.
No longer do you need to send your MYOB or QuickBooks files to your accountant leaving you unable to edit your own file while they work.
Fixed monthly costs that are cashflow friendly.
Do you want to know more about Xero?