eStorm White Paper:
What to Expect From an MSP
Download our FREE white paper to learn more about MSPs and how they can enhance your business operations
eStorm's complete IT services buyer's guide
Our What to Expect From an MSP white paper aims to arm you with the knowledge to make an informed decision on the IT services that are right for your business.
Within the guide you can find information such as:
What is an MSP?
The pros and cons of In-house vs. MSP vs. Break/Fix 
Do I need an MSP?
How to choose an MSP
Costs & Pricing Models
Download for free guide to unlock the answers to any questions you may have about outsourcing your IT services!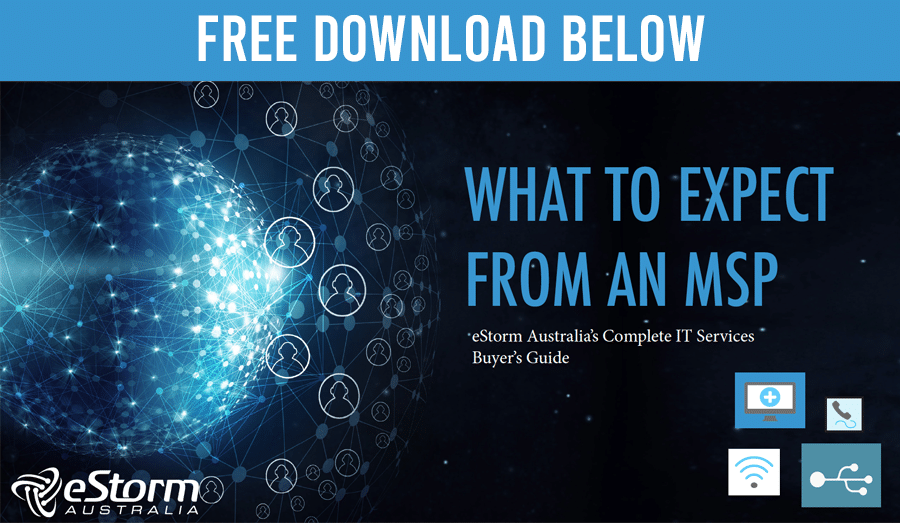 Work better with eStorm
See why businesses all across Australia and NZ partner with eStorm Australia