Managed Internet Services
In today's technological landscape, a business internet connection that is fast, reliable, and consistent is essential. eStorm's Managed Internet Services are cost-efficient, secure and supported by our Australian-based service team so you never need to worry about staying connected again
Customised, Reliable & Secure Managed Internet Services
Don't want the hassle of dealing with internet providers?
Whether your staff are responding to emails, managing projects, or accessing the cloud, they need a reliable internet connection that won't fail when they need it the most.
Customarily, businesses sign contracts with their chosen Internet Service Provider (ISP) to provide an internet connection for their organisation. But once that contract is signed, the relationship with your ISP is basically non-existent, and the only time you'll hear from them is when there's a rate increase or maintenance/outage notice. That's it.
Furthermore, it is notoriously difficult to get in touch with customer service representatives when you're facing issues with your connection, so you're left in the dark - with no internet, and no way for your employees to perform their jobs.
Enter Managed Internet Services!
eStorm provides customised WiFi and internet services that are reliable, flexible and scalable without the time-consuming processes businesses face with traditional internet providers. Encompassing all aspects of business internet solutions (including proactive monitoring, unlimited support tickets, and secure NBN setup), we back up our consistent results with our award-winning customer service.
Managed Internet Inclusions
Symmetric internet on Fibre400 and Fibre1000
High-speed internet through the National Broadband Network
Access speeds similar to fibre with point-to-point transceivers
eStorm's Managed Internet Services
Our fully managed business internet service is available through a variety of methods, and we tailor your connection to suit your business needs. Providing your business with flexibility, fast speeds, mobility, symmetric download and upload speeds, and reliability.
Not sure if your network is secure? At eStorm, we can assess your business' network vulnerability while also developing a multi-layered intrusion detection system for your business. We will work with you to establish a tailored, affordable network that facilitates an efficient and productive workforce.
We ensure your business has access to optimised network performance and availability with our highly competitive service level objectives (SLOs) to support your wireless operations. Our tailored end-user system and device configuration allows you to prioritise, modify and manage bandwidth allocations for user tiers and Wi-Fi enabled devices.
By leveraging managed IP services, you can establish your own cost-effective private network that facilitates an efficient and productive workforce. Private IP networking is not only flexible and secure, but offers a highly scalable private wide area network (Private WAN) that integrates all business locations and internet access.
We're partnered with a range of industry-leading providers (AAPT, Vocus, Telstra, TPG and NBN). By proactively monitoring your service, our team can identify and resolve issues before you are affected. We also incorporate services from our own data centres coupled with our local support team to assist you when you need it most.
Benefits of Managed Internet Services
Setup & Installation 
Expanding or moving your office? It's important your internet connection is installed and ready to go when you make the move. Our internet and setup services means we can setup secure NBN, wireless, or fibre internet connections quickly and efficiently so your staff can hit the ground running as soon as possible.
Customisable & Scalable 
As your business grows, so do your internet requirements. eStorm will match your internet needs with available connectivity so you're never paying for more bandwidth than you need. Additionally, we offer flexible connectivity options with the ability to scale as your business demands.
Liaising & Monitoring
Usually, when your internet goes down you call your ISP. Undoubtedly you'll then be caught in call queues along with a multitude of other businesses facing their own internet problems, resulting in downtime as you wait for the issue to be remedied.
As your Managed Internet Service provider, eStorm will monitor your internet connectivity and alert you when issues are detected. If we cannot restore your internet with basic troubleshooting, we will liaise with your ISP to get the connection up and running ASAP while keeping you informed until resolution.
Cost-effective
How much does your ISP charge? eStorm is partnered with multiple ISPs, thus we are able to source the best and most competitive pricing for your internet connection. Pay for the connectivity and plans you need with no additional or unnecessary costs.
If you have multiple offices (and therefore multiple invoices or ISPs) we will consolidate your bills and determine if you are being invoiced correctly, and ensure you are notified of price increases, overdue payments, and upcoming invoices.
Client Testimonials
We don't like to brag, but our clients do!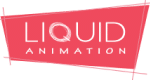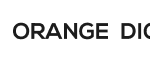 Case Studies
Get business driven results with eStorm.
Managed Internet Services in Brisbane
- Servicing Australia for over 20 years!
See why businesses all across Australia and NZ partner with eStorm Australia
Essentially, Managed Internet Services allows you to outsource the management of your internet connection to your Managed Internet Service Provider. 
An Internet Managed Service Provider will manage a range of tasks, including but not limited to setup/installations, monitoring your connection, organising billing and invoices, and liaising with your chosen ISP so you don't have to.
An experienced MSP will take over the day-to-day maintenance, upkeep and functionality of your network and internet connection. If you experience downtime, connectivity issues, long wait times with your ISP, or employees complaining about internet speed or stability issues, Managed Internet Services may be a suitable match for your organisation.