Not for Profit IT Support Services
eStorm Australia provides fast, effective and reliable managed IT services, cyber security solutions, mobile device management, and more designed to support the growth and continuity of your not for profit organisation
Cost-effective IT services for the Not-for-Profit sector
Your NFP organisation faces many IT challenges that may be unique to the not-for-profit sector. While providing so much for the community, the reality is IT services, support and new technology solutions may be seemingly unobtainable due to budget and cost constraints.
You need solutions that simultaneously tackle your IT challenges head on while supporting the growth and continuity of your organisation – all without breaking the bank.
We can help with that.
No matter the unique IT obstacles your organisation is currently facing, eStorm Australia will gain a deep understanding of your goals and vision to provide IT solutions that are cost-effective, streamlined, and unique to your objectives.
It's important that your Not-for-Profit's IT infrastructure is consistently running smoothly to avoid downtime due to technical difficulties. eStorm Australia's Managed IT Services help your business run more effectively by transferring the burden of managing and maintaining your IT software, hardware and environment to us.
The DESE ISMS Scheme calls for some NFP's to gain RFFR accreditation. Fast-track Right Fit for Risk (RFFR) & ISO 27001 accreditation, address compliance risks, and secure your organisation's endpoint devices/users in Microsoft 365 with eStorm's RFFR & ISO 27001 DESE ISMS Scheme services.
An effective business telephony system is essential for NFPs. eStorm provides managed telephony solutions that are modern, intuitive, and tailored to the needs of your users. Our solutions include Hosted PBX, Unified Communications as a Service (MS Teams), and Call Centre solutions.
Having a business internet solution that is consistent, reliable and fast is essential for NFPs. We provide fast and reliable internet access without the tedious and time-consuming processes that not-for-profit organisations face when dealing with traditional internet providers.
Not-for-profit organisations are not exempt from cyber attacks. As technology evolves, cyber threats are becoming increasingly more sophisticated and difficult to prevent. Whether you're in need of network, cloud or device security, you can rest easy with eStorm watching your back.
eStorm has partnerships with major technology vendors such as Microsoft, 3CX, Apple, Dell, and many more. Whether you need cloud solutions, new devices, or antivirus software, we can provide solutions that are tailored to your business while taking advantage of any concessions or discounts for the not-for-profit sector.
It's important that your NFP has a flexible cloud solution facilitating collaboration and data management between your employees. From private/hybrid cloud to Microsoft 365 and SharePoint, we have extensive experience in transitioning existing infrastructure and services to the cloud in order to lower costs and improve efficiency across your organisation.
The management and integration of mobile devices and apps within your NFP organisation is integral to your business' success. Whether it's one device or a fleet of mobile devices, we implement the best MDM solution to make your life and your end user devices safe and secure.
Right Fit for Risk builds on top of the foundations built in ISO27001, covering essential mitigation strategies for the storage of data related to delivering employment services. Become Right Fit for Risk (RFFR) & ISO 27001 accredited and address compliance risks with eStorm's RFFR services.
Not-for-Profit IT Services Your Way
Our core purpose is to remove the burden that is the running of your day-to-day IT systems. Whether you need a new office 365 account set up, your server crashed, you're having issues with email or your computer just isn't working right. Our goal is to deliver peace of mind. This allows you to focus on growing and improving your NFP organisation, rather than worrying about IT services and support.
Too many resources, and far too much time and money are squandered when your IT services are left to inadequate support companies. At eStorm we partner with you to become an extension of your business to deliver the best results and a level of trust and transparency.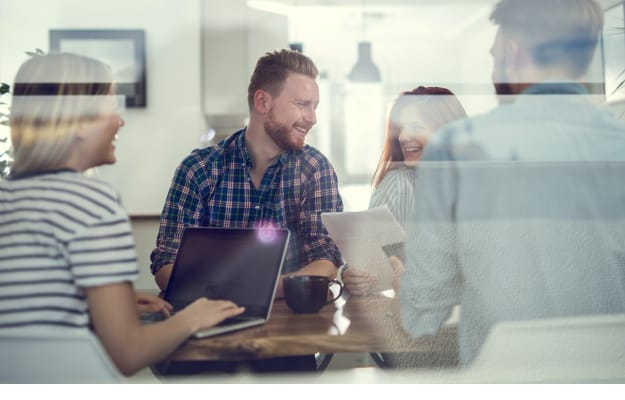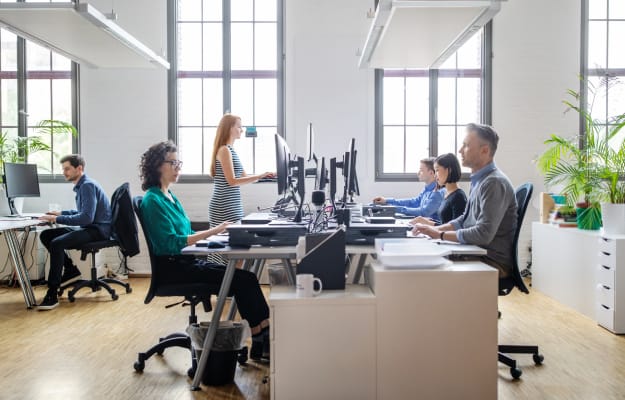 Tailored IT Support
We help you do what you do best!
As one of the few IT service providers who offer on-site and remote support, we're happy to be involved in as much or as little of your business and ICT environment as you see fit. We can work within your existing IT infrastructure as well as provide specialised support for your in-house technicians.
Alternatively, we can act as your sole IT department by providing help desk support, IT network support, IT technical support, oversee IT projects and deployment solutions, as well as offer ongoing maintenance and solutions.
Cyber-crime and data loss are ever increasing in today's technology-reliant society. The loss of important company data and client records […]
What Is a Software Audit? A software audit is a formal review of an organisation's software suite which can be […]
EduTECH is the largest Education event in Asia-Pac and the Southern Hemisphere, and eStorm were happy to be a part […]
Case Studies
Get business driven results with eStorm.
Work better with eStorm
See why businesses all across Australia and NZ partner with eStorm Australia