Apple Solution Expert
As schools say goodbye to traditional computer labs, educators and administrators are witnessing technology finding its way into every aspect of learning. For technology to work collectively in schools, management of devices and teacher/student workflow need to be seamless.
The best way to integrate and leverage Apple devices in education
As Apple device numbers rise in education environments, it's imperative that technology investments are maximized so that organizations can leverage Mac, iPad, iPhone and Apple TV to their full potential. This can place a heavy workload on IT staff that are now tasked with managing this influx of new devices – especially those in established Windows environments.
Installing MDM software on mobile devices has become a popular way of managing and pushing policies, applications and configurations, as well as keeping track of devices and ensuring security. Popular Mobile Device Management solutions include JAMF, Zuludesk, Lightspeed and Meraki.
Two core components to the MDM framework are configuration profiles and management commands. These components communicate to the device via Apple's Push Notification Server (APNS), which is kept private to your organization through obtaining a secure certificate from Apple. Apple's server then maintains a constant connection to devices, so you don't have to. Devices communicate back to your management server and receive commands, settings, configurations or apps that you as the IT administrator define.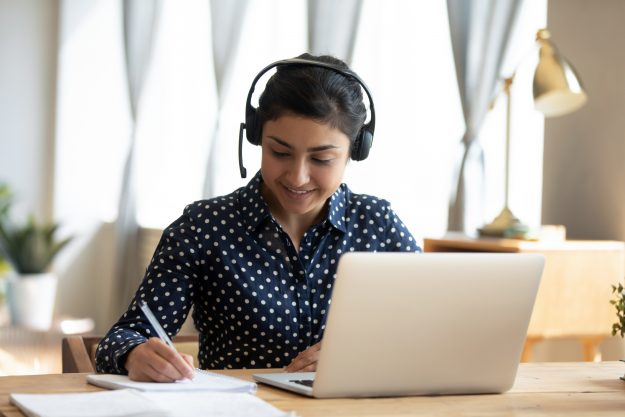 Benefits of Apple Devices in the classroom

Device Supervision & Configuration Profiles

Supervision is a special mode iOS and tvOS devices are placed into when enrolled via Apple Business Manager, Apple School Manager or Apple Configurator. Supervision gives institutions greater control over the iOS devices they own. A larger number of management features including Managed Lost Mode, blocking apps and silently installing apps all require supervision. It is recommended that institutionally-owned devices be put into Supervision mode.
Configuration profiles define various settings for your Apple devices and tell that device how to behave. They can be used to automate configuring passcode settings, Wi-Fi passwords and VPN configurations. They can also be used to restrict items such as device features like the App Store, web browsers or the ability to rename a device. These profiles can all be specified and deployed leveraging an MDM solution.

Apple School Manager & Apple IDs
Apple School Manager is a web-based portal for IT administrators to oversee people, devices and content - all from one place. Exclusively for education, Apple School Manager combines Zero-Touch Deployments as well as Apps and Books and other classroom management tools such as the Classroom app in one portal. Apple School Manager enables Managed Apple IDs and Shared iPad and can be integrated with your school's student information system (SIS).
Apple School Manager for educational institutions enables Managed Apple IDs for students and can be integrated with your school's student information system (SIS). Managed Apple IDs are a special type of Apple ID for students. They don't require special permission, and they allow you, as an IT admin, to create and dynamically update user information. Additionally, managed Apple IDs are created in the Apple School Manager portal and can sync with Classroom data.

Management commands are singular commands that you can send to your managed devices to take specific actions. Has a device gone missing? Put it into Lost Mode or send a remote wipe command. Need to upgrade the OS? Send the command to download and install updates. These are just a few examples of the different actions you can take on a fully managed Apple device.

By leveraging the power of zero-touch deployments (Apple's Device Enrolment Program or DEP), you no longer need to be the only person receiving, unboxing and configuring new hardware. Instead, you can ship new devices directly to individual employees and let them unbox it. The first time the device is turned on, it will automatically reach out to Apple and your mobile device management solution to pull down relevant configurations, settings and management.
Why you'll want Apple School Manager
It's a simple, web-based portal that allows IT administrators to manage people, devices and content from one place. ASM gives you direct access to thousands of learning and teaching resources on the App Store and iBooks Store, making it easier than ever to provide classrooms with the right learning materials without the stress
You can quickly create accounts to give students access to learning content, while meeting the privacy needs of your school. Your techs will love that it directly integrates with popular SIS providers. You can also automatically import directory data using an SFTP integration provided by your school or a wide range of SIS providers.
When you set up Managed Apple IDs for your students and teachers, they'll get access to 200GB each of iCloud storage for documents, photos, videos and any other type of file - YAY!
It solves the issue of Apple IDs, allowing managed ID's at an enterprise level and no longer belong to the person using them. Teachers and students can also store and sync notes, calendars, Safari bookmarks and reminders. Manage the purchasing of Apps using the volume purchasing program and save up to 50% when you purchase 10 or more of the same App.
Your school retains app licences and can easily reassign apps among all your devices, no longer lose the App when a student leaves or takes the iPad with them. Once configured in ASM, DEP is applied so each device when it's unboxed and activated, it's ready to go with management settings, apps, and books for the classroom.
Wirelessly configure settings and restrictions according to your school's requirement.

Case Studies
Get business driven results with eStorm.
More reasons to take advantage of Apple School Manager

With Apps and Books from Apple (Volume Purchase Program or VPP) you can purchase and license apps and books in bulk from Apple and distribute them to individuals via Apple ID or directly to devices without an Apple ID. Apps can be reassigned as deployment needs change. You can link your Apps and Books service token (received from Apple) to your Apple management solution for assignment and distribution.

Using the 'Classroom' app and Apple TV help your teachers independently transform their classrooms into dynamic and interactive learning environments.
Classroom helps teachers launch a specific app, website or textbook page on any iPad in the classroom. Teachers can even see which apps students are working in and view their screen. They can also send and receive documents with their class, and share student work on a TV or monitor using Apple TV. To accommodate impromptu group projects and students who bring their own devices, teachers can create classes within Classroom and invite students to join.
Whether it be on the radio, the news, or from your co-workers and friends, you've probably heard whispers of excitement […]
Well finally we have some answers to the "What's going on with iPad's?" question. Apple with very little pomp and […]
The biggest feature to debut in the latest public beta is Find my AirPods—a feature that is sure to be […]
Work better with eStorm
See why businesses all across Australia and NZ partner with eStorm Australia