Mobile Device Management
The management and integration of mobile devices and apps in the workplace is integral to business success. Whether it's one device or a fleet of mobile devices, we implement the best MDM solution to make your life simple and secure.
What is mobile device management?
Mobile device management, or MDM, is a type of software used by IT professionals to monitor, manage and secure employees' mobile devices (smartphones, tablets etc.) that are deployed across multiple operating systems and service providers.
Mobile device management solutions, or MDM solutions, provide your business with end-to-end security. This means that the mobile applications, network and data used by the device - along with the device itself - are managed by a single mobile device control point.
Likewise, our MDM service provides an additional layer of security for BYOD (bring your own device) employees who connect to the corporate network.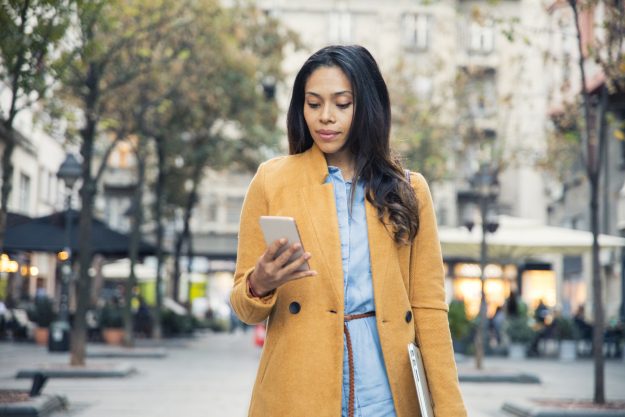 The benefits of mobile device management solutions

Mobile device management services can reduce costs as new staff don't need to be hired, or current staff retrained

MDM solutions allows for the responsible use of personally owned devices in the workplace with minimal risk to the business

Improved device security through remote access. Remote data retrieval and deletion creates an additional layer of security and peace of mind

Applications and application licenses can be monitored, maintained and controlled with mobile device management services
Maintain mobility and flexibility while reducing risk and support costs
Mobile device management solutions help solve the logistical challenges of remote workers and BYOD (bring your own device) employees. Likewise, MDM solutions solve issues associated with the deployment, management, configuration and maintenance of mobile devices, apps, file management and security. This level of mobile device control allows you to reduce business risks and associated support costs while maintaining mobility and flexibility.
Our technical expertise, coupled with our fast, friendly and attentive customer service makes guiding you through setting up the best device management software solution a breeze. Simple, secure and managed - that's our guarantee.
Maintain enterprise mobility and data security in real time with our MDM technology and device management platform.
Did you know . . ?
eStorm is one of Australia's largest resellers of JAMF MDM solutions!

Case Studies
Get business driven results with eStorm.
Take the hassle and risk out of remote work, BYOD and mobile device management with simple and safe solutions that put data, deployment and employee access control in your hands.

Embracing mobile devices in the workplace has never been simpler or more secure. Our MDM solutions provide a single point of mobile device control enabling you to manage and secure all your endpoints.
No more productivity interruptions with app deployment taking only minutes, as well as staff being able to work right on their phones with office-editing capabilities and access to corporate file servers.
All is made possible with safe and secure MDM technology that doesn't sacrifice speed or ease of use. Our mobile device management solutions allow for iOS device management, PC, Mac and Android. From small business to corporate mobile device management - eStorm can provide it all.

MDM software allows administrators to separate and encrypt corporate data from the employee's personal information on the device. This is particularly useful when a device is stolen, or the person leaves the business. The corporate data can be removed safely and remotely without any damage to the data or user device.
MDM creates operational efficiencies through the automation of important tasks across all devices.
Users can access, browser, preview and search files on existing corporate file servers, NAS and SharePoint servers.
Office-editing capabilities and PDF annotation built right into the apps, making it secure and easy for users to edit and create files
Intuitive interfaces require virtually no end-user training, enabling rapid adoption
Apps can be deployed in less than 10 minutes
Manage all devices from one single console, including bringing your own device (BYOD)
SSL certificates allow quick integration into your company's security infrastructure with app restriction enabled on blacklisted 3rd party applications
Easily create and distribute your own policies and files
Apple quietly rolled out updated versions of its iWork, iMovie and GarageBand apps on Mac and iOS today, making them […]
Apple has officially released iOS 10.3 to the public today. So lets look at whats changed or been added. Find […]
Introducing Clips. A new iOS app for making and sharing fun videos with text, effects, graphics and more. Adding content […]
Work better with eStorm
See why businesses all across Australia and NZ partner with eStorm Australia