Information Security
Management Software
ISMS.online is the only management system you need for your information security, privacy and other compliance work.
What is Information Security Management Software?
Let's face it, while effective management systems (such as the ISO 27001) are essential for businesses, creating and sustaining them can be a real pain. Many organisations struggle with implementing complex ISMS, privacy information, and business continuity systems that accomplish the goals and protection they set out to achieve.
ISMS.online is the answer. The cloud-based platform accelerates and simplifies the process, and provides everything you need to create or improve your:
Information Security Management System
Privacy Information Management System
Business Continuity Management System
Integrated Management System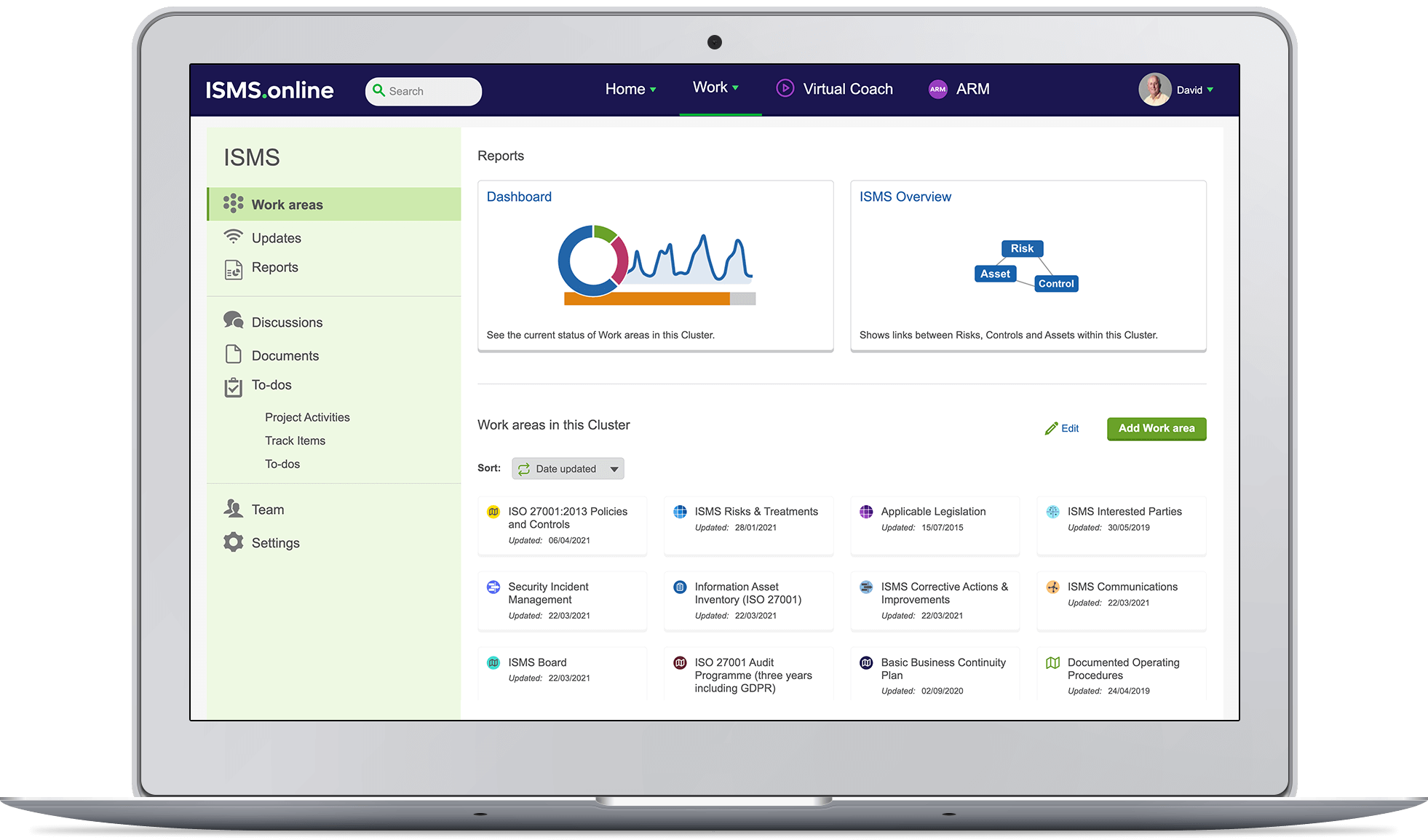 Fast-track the ISO 270001 Process with eStorm Australia
The ISO 27001 certification is a globally recognised ISMS that is becoming increasingly important for businesses from every industry to achieve. The ISO 27001 Certification sets yourself apart from other businesses, proving that your organisation is committed to the development, improvement and protection of your information and sensitive data.
Achieving ISO 27001 Certification can be an overwhelming experience. ISMS.online changes all that. The software provides pre-configured frameworks, tools and content to assist you in achieving ISO 27001 as quickly and simply as possible.
Pre-configured ISO 27001 Requirements
The ISO 27001 solution comes pre-configured for you easily follow the requirements and Annex A controls. It saves you time from setting up your own complicated folder structures, permissions and version controls which can often end up messy and difficult to follow. This is especially useful when it comes to auditing your implementation, as the stream-lined and easy-to-follow layout inspires confidence that you are on top of your documentation.
The ISMS.online Rest Assured Results Method lays out a clear and practical path to first time ISO 27001 success. The method shows you how to take advantage of shortcuts and avoid pitfalls and shares simple, practical guidance through to certification.
It also simplifies team and project management, by keeping your ISMS implementation team on the same page at every step, ordering your ISO 27001 progress for peak efficiency, and giving you a clear overview of what you've ached and what's still outstanding.
ISMS.online provides a plethora of tools to effortlessly achieve ISO 27001 compliance while supporting business continuity. The platform comes pre-configured with ISMS elements you need for success, such as risk registers, an interested parties map, asset inventory, incident management, measurement reporting, risk management reporting, supply chain management, procedure documentation, staff awareness/compliance assurance, and much more!
You may also be interested in following the Virtual Coach series, which is integrated into ISMS.online and covers implementation and the ongoing operation of your ISMS for one low-cost subscription.
ISMS.online is of course ISO 27001 accredited. Their primary hosting supplier is based in the UK, with world class information security measures and certificates in place to ensure the safety and privacy of your data. ISMS.online also undergoes penetration testing at least once a year, and have been rated A+ by independent SSL inspectors.
Additionally, they support Single Sign-on with identity providers (including Google and Microsoft Azure Active Directory) and offer two-factor authentication to add an extra layer of security to the platform.
While ISMS.online simplifies the ISO certification process, having eStorm Australia in your corner adds further benefits to a seamless certification process!
RECOMMENDATIONS
As an experienced IT support company with partnerships across many technology giants, we can provide you with the best recommendations for information security software and applications that aid in the implementation and ongoing evaluation of the ISO control methods.
AUDITING
eStorm can provide several auditing reports across your ISO certification journey, such as a gap analysis report to highlight any areas where your security controls are inadequate, or a compliance strategy/risk assessment to prioritise tasks, and validate proposed or implemented solutions to verify they meet security gaps.
COLLABORATION
We understand that one size does not fit all and will work with your business leaders to create a collaborative partnership that ensures we understand the ins-and-outs of your business. This helps to establish the path of least resistance towards receiving your certification.
ISMS.online supports a host of other standards, policies and regulations! These include but are not limited to:
Other ISO certifications
Cyber Security Compliance
Data Protection & Privacy Impact Assessments
Employee Inductions, Exits & Recruitment
Business Impact Assessments
ISMS Audit Frameworks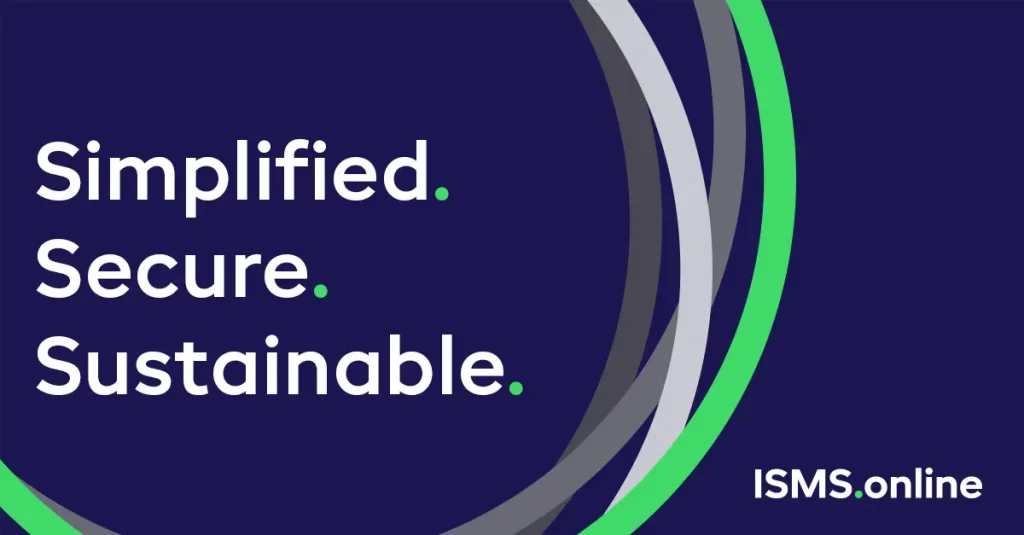 Case Studies
Get business driven results with eStorm.
SO WHAT IS APPLE CLASSROOM? First of all, Apple Classroom is not really like Google Classroom. Google Classroom is more equivalent […]
  Gone are the days of simply choosing the drive that had the largest capacity that your budget could afford. Solid-state drives […]
If you're a non-techie who has been left to look after the IT department of your workplace, you may be […]
Work better with eStorm
See why businesses all across Australia and NZ partner with eStorm Australia