Microsoft SharePoint
Gain access to the powerful functions of Microsoft SharePoint's impressive, yet simple collaboration and data management capabilities from any location, across any device, with leading SharePoint consultants headquartered in Brisbane.
SharePoint is your centralised business hub
Microsoft 365 and SharePoint enables your organisation to share and manage content, knowledge and applications to empower their team, improve efficiency and unlock business collaboration. SharePoint is an asset for any size business from any industry.
As a Microsoft Partner and SharePoint specialist, we work with businesses on the best way to integrate SharePoint with your existing infrastructure to generate the most value for you.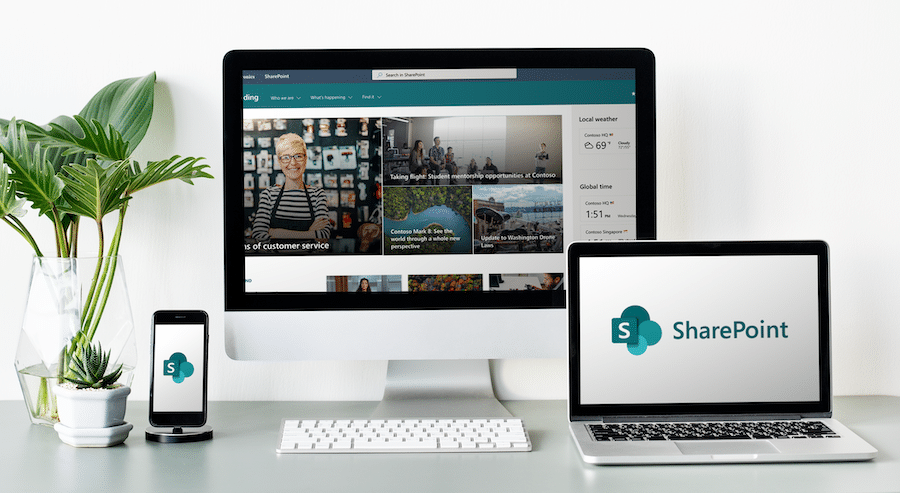 Why invest in Microsoft SharePoint for your business?

Simple and powerful file sharing
SharePoint does make it easy for you to create, share, develop and manage projects and documents – regardless of where you are working. Project collaboration is simple when you have the option to co-author, compare files and interact with others online.

If you are about to embark on a project and want to bring people together to work in partnership, SharePoint offers you the technology to create your team site. Built with mobile-friendly responsive pages, SharePoint makes it easy to share and collaborate as a team.

Accessibility, wherever you work
If you are working as part of a team on a project; or simply a document that needs input from other stakeholders, SharePoint encourages individuals to come together and share data.

Tailored SharePoint Support
Not only do we provide dedicated technical support, but we are with you every step of the SharePoint journey. This includes remote or on-site support, end-user support and training, administrative support, operations and monitoring support, system audit, review and performance tuning.
Introducing SharePoint to your business
SharePoint works seamlessly with other day-to-day applications, which allows you to manage and share documents and collaborate easily. Increase employee and business efficiency by enabling teams to work together, brainstorm, analyse and make joint decisions using SharePoint tools.
Microsoft SharePoint provides a platform for business to use tools that cover content management, collaboration, file location, remote working and mobile compatibility.
SharePoint benefits:
SharePoint goes beyond the capabilities of many content management tools. It is a central hub for data organisation; to share and collaborate on files and keep your private documents safe. SharePoint enhances your business' content through version control, managed metadata, access restrictions, retention policies and the eDiscovery Centre.
Enhance your business' collaboration through the use of Microsoft SharePoint. Encourage open discussion amongst the team through personal blogs, community sites, company feed and wikis.
For companies with a large database of files, SharePoint enables users to find a document in seconds. Users simply enter any relevant keywords into the search bar, and the platform does the rest through analytics processing, query suggestions, search refiners and search preview.
Finally, with the shift of more and more businesses moving to remote work, SharePoint enables a mobile workforce with tailored tools. By running on the cloud, users can manage files and team sites from any device connected to the internet. The tools support a minimal, mobile-friendly interface to provide users and businesses with the flexibility to use the platform how and when it suits you.
Case Studies
Get business driven results with eStorm.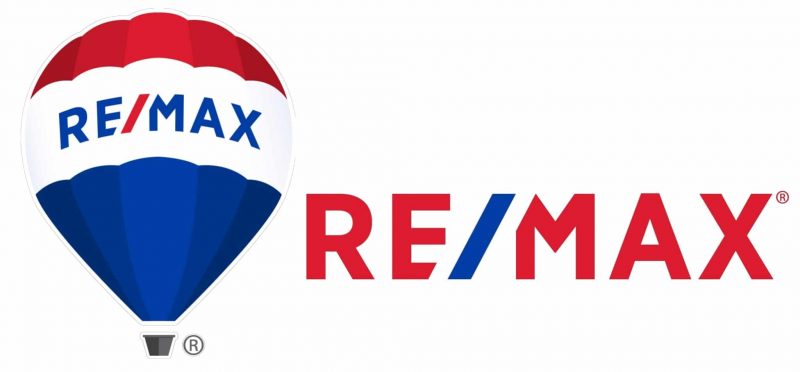 Needing to communicate more efficiently and effectively, RE/MAX partnered with eStorm to implement Microsoft Sharepoint. Creating this secure sub-site allowed for smooth and secure collaboration between franchisees and agents.

As their remote working requirements expanded, so did Bluecoast's need for additional Microsoft Sharepoint storage. To remove these limitations, our Gold Partner status allowed us to build a more robust storage solution in Microsoft OneDrive.
Why you should partner with eStorm to integrate Microsoft SharePoint into your business

Harnessing the benefits of SharePoint
SharePoint functions as the hotspot for your business, and this is at the heart of its operations. It's your hub for all business documents, marketing resources, training videos, sales and product information - everything that your business needs to function.
Documents and information can be shared with other staff and team members throughout the company and collaboratively worked on at the same time.
By harnessing the benefits of SharePoint through Office 365, you also gain access to Exchange, Skype for Business, web apps and of course, the Office portfolio.
Either as a standalone product or as a feature of Office 365, you will benefit from all that SharePoint has to offer. No more accompanying overheads of managing the software within your organisation. Likewise, SharePoint Online removes any requirement for you to invest in infrastructure, upgrades or maintenance.

SharePoint security, privacy & compliance
With all things we do at eStorm, we commit to ensuring your security, privacy and compliance - and that is no different when it comes to your SharePoint environment. Your SharePoint environment goes one step further by evaluating the level of security required, based on the user, content, device and location.
Likewise, automated maintenance of the servers ensures you are always up to date with the latest security features. Your SharePoint capabilities are designed to ensure sensitive information remains protected with our ongoing investments in data loss prevention.
If your organisation requires a more detailed understanding of the security and privacy settings you are operating within, your SharePoint can give you insightful reporting for compliance purposes.
Microsoft Azure provides different technologies which enable you to build robust application, data and process integration solutions. One of the core […]
People are already very excited for the upcoming Microsoft Surface Pro 5. Reports have it that it will be out as […]
Augmented reality has evolved hugely in recent years within classrooms. Educators will feel far less overwhelmed when trying to introduce AR in […]
Work better with eStorm
See why businesses all across Australia and NZ partner with eStorm Australia