Law Firm & Legal IT Support Services
eStorm Australia provides fast, effective and reliable managed IT services, cyber security solutions, mobile device management, and more designed to support the growth and continuity of your law firm
Innovative IT support services for law firms and the legal sector
The technology, software, and overall IT infrastructure of your law firm must be constantly updated and maintained so your team can stay connected to their clients. Any downtime due to technical issues could be detrimental not only to your firm's daily operations, but to your reputation and revenue.
Additionally, law firms are disproportionately targeted by cyber criminals due to the sensitive data held on your systems, including confidential client information and banking details.
eStorm Australia has worked with dozens of law firms across Australia and New Zealand. We strive to provide flexible IT solutions that are tailored to the legal sector and designed to bolster productivity and improve business operations.
Law Firm IT Support Services
Every business experiences issues with their emails, phone lines, and internet connection. Businesses in the legal sector need to be connected, online, and available to clients at every opportunity, so downtime due to technical difficulties can be downright catastrophic for your law firm.
With our managed IT service packages, we are always one click or call away to get you back up and running as quickly as possible. Plus, our proactive monitoring of your systems means we can identify issues before they become disruptive.
The legal sector is highly competitive, but one way to stay ahead of your competitors is to achieve ISO 27001 certification. ISO 27001 offers the ultimate security and protection for your information assets, but it also does so much more than that. Achieving certification can set you apart from other firms, as it proves you are dedicated to the development, improvement and protection of your business and your clients' sensitive data and information.
Your employees are always prepared to rectify issues with their clients or win their next court case. Therefore, it's vitally important you have an internal and external communications system that is ready to go when they are. eStorm specialises in a number of law firm telephony solutions, including internal communications, cloud PBX, and traditional phone lines. We can guarantee the implementation of a premium law firm communications solution that is cost-effective, scalable, completely secure and tailored to the needs of your business.
Whether your staff are responding to emails, engaging in online meetings, or conducting research for cases, they need a reliable internet connection that won't fail when they need it the most. Thus, an internet solution that is consistent, reliable and secure is absolutely essential. eStorm provides customised high-speed internet and wi-fi services that are swift, flexible and scalable without the tedious time-consuming processes businesses face when dealing with traditional internet providers.
Expanding or moving your office? We can setup secure NBN, wireless, or fibre internet connections quickly and efficiently so your staff can hit the ground running as soon as possible.
Your company data, client information, web portals and programs are at the very core of your business, but implementing cyber security strategies that protect your information and technology without disrupting your daily operations can be a difficult venture. The expectation of privacy and security due to the sensitive data on your systems means you must be on top of the latest security policies and procedures at all times.
Luckily, eStorm has extensive experience with assisting law firms on their cyber security journey. Whether you're in need of fully managed security services, IT audits/assessments, Essential 8 implementation, or endpoint security solutions, you can rest easy with eStorm watching your back.
Employees in the legal sector utilise a host of programs and devices on a daily basis, so it's important that new technology integrates seamlessly within your IT environment. Whether you require new devices for your staff, antivirus or malware protection, a reliable backup solution, or software licensing, we can provide and procure technology solutions that are within your budget and tailored to the unique needs of your business and employees.
Plus, our partnerships with major vendors such as Microsoft, Apple, and Barracuda means we can score you exclusive deals on new technology you won't find anywhere else.
Your law firm deserves a flexible cloud solution that can both securely store your data and encourage productivity and collaboration within your team. Our scalable cloud solutions include private/hybrid cloud, SharePoint, Azure, AWS and more. We have extensive experience transitioning existing infrastructure and services to the cloud, and can provide a cloud solution that lowers costs, improves efficiency, securely stores data, and drives innovation and growth across your organisation.
Those employed in the the legal sector generally require several different devices in order to stay connected when they're in the office or on the road. Tracking all these devices and ensuring they're being correctly managed and patched to reduce security risks can quickly become overwhelming.
Mobile device and desktop management solutions monitor, manage and secure your employees' devices all within one user interface. Whether it's one tablet or an entire fleet of mobile devices, we can deploy and implement a MDM solution that is flexible and ensures your end user devices are safe, secure, and regularly monitored.
Law Firm IT Services Your Way
Our core purpose is to remove the burden that is the running of your day-to-day IT systems. Whether you need a new office 365 account set up, your server crashed, you're having issues with email or your computer just isn't working right. Our goal is to deliver peace of mind. This allows you to focus on growing and improving your business, rather than worrying about IT services and support.
Too many resources, and far too much time and money are squandered when your IT services are left to inadequate support companies. At eStorm we partner with you to become an extension of your business to deliver the best results and a level of trust and transparency.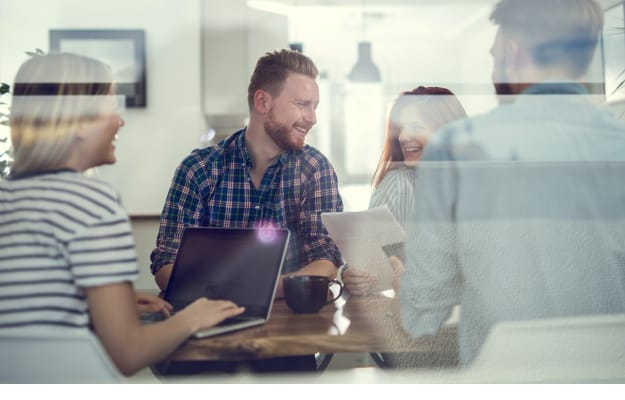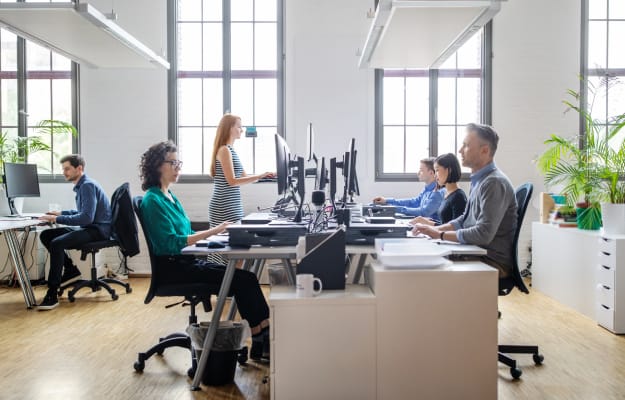 Tailored IT Support
We help you do what you do best!
As one of the few IT service providers who offer on-site and remote support, we're happy to be involved in as much or as little of your business and ICT environment as you see fit. We can work within your existing IT infrastructure as well as provide specialised support for your in-house technicians.
Alternatively, we can act as your sole IT department by providing help desk support, IT network support, IT technical support, oversee IT projects and deployment solutions, as well as offer ongoing maintenance and solutions.
Cyber-crime and data loss are ever increasing in today's technology-reliant society. The loss of important company data and client records […]
What Is a Software Audit? A software audit is a formal review of an organisation's software suite which can be […]
EduTECH is the largest Education event in Asia-Pac and the Southern Hemisphere, and eStorm were happy to be a part […]
Case Studies
Get business driven results with eStorm.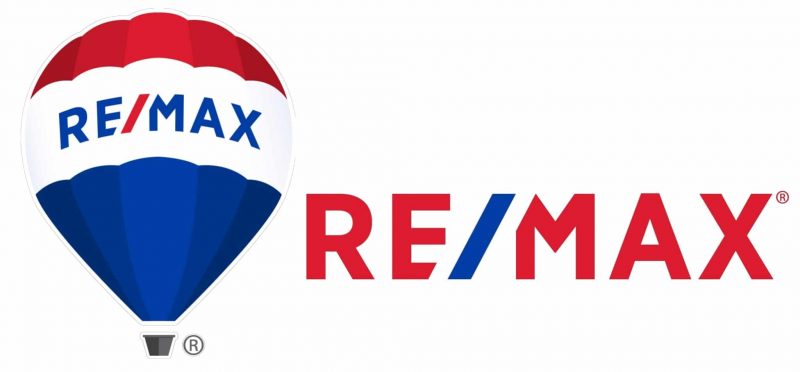 For RE/MAX, reporting is essential. With multiple data sources, collating information was frustrating and time-consuming. To remove this hassle, eStorm identified Microsoft Power BI as the perfect solution and assisted the team to ensure a smooth transition.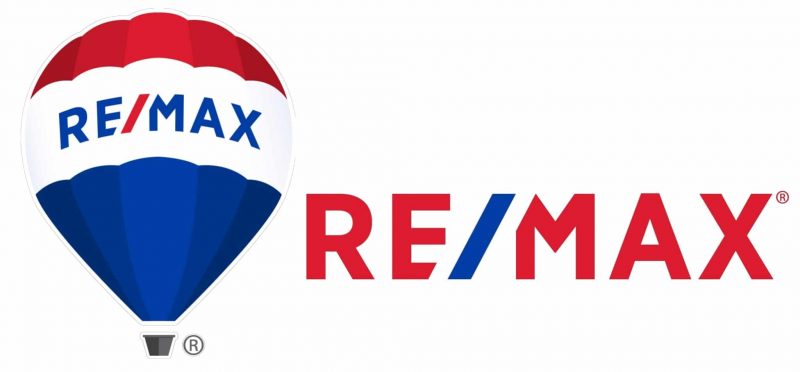 Needing to communicate more efficiently and effectively, RE/MAX partnered with eStorm to implement Microsoft Sharepoint. Creating this secure sub-site allowed for smooth and secure collaboration between franchisees and agents.
Work better with eStorm
See why businesses all across Australia and NZ partner with eStorm Australia