Managed Wi-Fi
Managed Wi-Fi provides you with a centrally managed, enterprise grade Wi-Fi access point solution that delivers the ultimate cost-effective connectivity solution without sacrificing speed or coverage.
Managed Wi-Fi that meets your business demands
Consumer level wireless routers, range extenders and access points simply do not cut it. Not the mention the difficulty and time investment in attempting to establish your Wi-Fi network over a diverse range of offices and locations. Why not let eStorm design, implement and managed an optimised, cost-effective managed Wi-Fi service for your business?
From wireless service in hotels, hospitals and educational institutions, to conference venues, libraries and manufacturing facilities - eStorms' Managed Wi-Fi meets the strenuous demands that businesses often put on their Wi-Fi connections.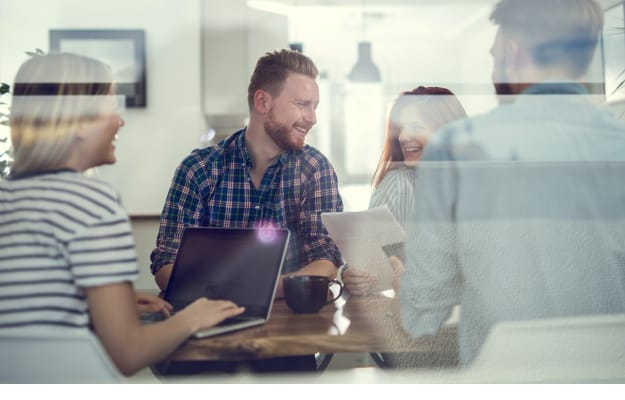 Simplify and centralise your Managed Wi-Fi services with scalable, end-to-end wireless networking solutions that provide the ultimate business Wi-Fi.

Customised Wireless Connectivity
Keep your patrons and staff connected, across multiple wireless access points, where and when you need it throughout a property or location.

Flexibility and Scalability

Leverage high-speed connectivity from your Fibre Internet Access to allocate the appropriate bandwidth to support your specific needs.

Utilise the admin portal, customised reporting and other tools for added visibility and control over your Wi-Fi network.

Ensure network security with user authentication.
The features and benfits our experts can provide with the best managed Wi-Fi.
End-User System and Device Configurations: Prioritise, modify and manage bandwidth allocations among user tiers while a variety of Wi-Fi-enabled devices
Ensure Network Performance: Help ensure optimal network performance and availability with highly competitive service level objectives (SLOs) to support your mission-critical wireless operations
Reinforce Your Brand: Utilise customisable landing pages and splash/user authentication pages to reinforce your brand
Dedicated Support: Rely on dedicated support teams to provide 24/7 customer care and proactive monitoring, backed by local technical expertise
Take advantage of BYOD: users can bring their own devices and connect securely to the network
Save time and money by working with a single-source provider for Internet, VoIP, television, network services and cloud services.
Case Studies
Get business driven results with eStorm.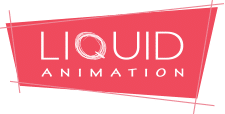 Liquid Animation partnered with eStorm to create a secure and highspeed network to host terabytes of data. To support their requirements, a private network was built, along with a restricted network to ensure the security of their work without sacrifice to productivity.
Looking for the best Wi-Fi access point for small business, the best network devices or upgrading to commercial Wi-Fi access points?

Optimising your business network
We can help you identify dead spots, optimise your network and design a cost-effective multiple access point Wi-Fi network that suits your needs.
Utilising admin portals, customised reporting and other tools for added visibility, you are in control of your Wi-Fi network. Prioritise, modify, and manage bandwidth allocations among user tiers, identify dead spots and establish high performance long range connections.
Managed Wi-Fi is also available in K-12 schools and libraries to provide seamless and consistent Wi-Fi Internet access to students at anytime, across virtually any distance. Schools can connect students with digital assets and enable untethered digital learning.

Benefits of Partnering with eStorm

Cost-effective plans
Premium quality service
24x7 monitoring
Increased staff productivity
Monthly service reports
Secure IT systems and protection from malware
Accountability
Full view of IT spend
Response times within the hour
On-site & remote IT support
Help desk support
15+ years of experience
Proactive IT consulting, road mapping and planning
Reduced business downtime saving you $1000's
We all know how important a great Wi-Fi connection is these days – but just how much can a sluggish […]
What is Hosted PBX A Hosted PBX system is basically your phone system in the cloud. Instead of you having […]
This country is home to some very high-tech businesses, and we can access some outstanding services with the quality […]
Work better with eStorm
See why businesses all across Australia and NZ partner with eStorm Australia