Call Centre Services
VoIP call centre solutions providing cost-effective scalability, management and reporting. Enhance your call centre efficiency and use the right tools to win customers.
Reach new standards in customer care, performance targets & staff productivity.
At eStorm, our VoIP call centre solution is developed by our expert technicians who tailor communication services to your specific needs and goals. By providing a cost-effective and scalable solution that can grow and adapt with the changing needs of the business and customers, you will be able to engage and communicate faster and easier – no matter the channel.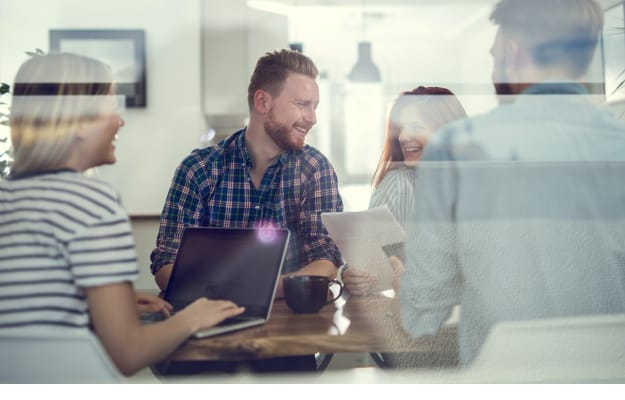 Gain competitive insights and valuable benefits when you partner with eStorm

Review activity by multiple levels - teams, groups and individual numbers, all viewable.

Discover traffic and call centre performance - see peak activity and spot issues with calls abandoned by time or queue.

Spot your best performers by reviewing answered calls and their distribution throughout the day.

We tailor hosted call centre communication services to meet your needs while keeping your business competitive, agile and scalable.
With over 15 years experience, we truly have a passion for what we do.
Call centres are necessary elements of business. An effective call centre can be a point of differentiation for your business. Concurrently, your call centre can be a place for customers to reach out and engage with the business and have a direct line of contact to provide feedback. However not just any call centre solution will do. It's vital to have a communication platform that can adapt quickly and efficiently to changing customer needs and input from customers through multiple channels at any time.
For Call Centre Managers, and owners of contract call centre services, being able to provide accurate, granular reporting is critical to determine performance against set targets and SLA agreements.
Users of our Call Centre solution enjoy access to a vast range of reports across criteria including traffic and operator productivity. This gives you the ability to drill down to the source and destination number for set periods to provide exact the information you need.
Providing outstanding customer service is fundamental to attracting customers- and keeping them year after year. For call centre operators, agents who deliver real customer satisfaction, and do it efficiently- are highly prized. For sectors where call centres must be compliant with distance selling, financial, health or data privacy regulations, our call centre solution helps you to proactively train and mentor agents, helping them to improve their effectiveness and work to stringent guidelines.
Case Studies
Get business driven results with eStorm.

Cost-effective & scalable solutions
Our call centre services deliver a professional package that helps raise staff productivity as well as provide demonstrable improvement in customer satisfaction, all at an affordable price.
From helpdesk solutions to multi-channel call centres, we can help your organisation transform your customer operations, and deliver a real improvement in client satisfaction and sales.

Utilise Customer Handling Features

Record calls for training and review: essential for improving performance and protecting against misuse or abuse
Supervisor features: for effective management, including monitoring calls with the ability to remain silent, speak to the agent or both parties
Monitor agent performance: calls answered, time per call, wallboard statistics and much more.
As today's business environment is so highly dependent upon greater connectivity amongst stakeholders, vendors, customers, staff members and supervisors – […]
When it's time to replace your old traditional phone system there are a number of Internet Protocol (IP) based solutions […]
What is Hosted PBX A Hosted PBX system is basically your phone system in the cloud. Instead of you having […]
Work better with eStorm
See why businesses all across Australia and NZ partner with eStorm Australia