Australian Managed SD-WAN Solutions
A faster, cheaper and more reliable internet solution than traditional MPLS connectivity! Dramatically reduce costs and provide a consistent internet connectivity experience across remote sites and stores.
What is SD-WAN?
Traditionally, organisations with multiple sites (such as retail or real estate companies) used Multiprotocol Label Switching (MPLS) to connect multiple sites to business-critical applications and resources. As the IT landscape begins to change rapidly, specifically in the cloud, MPLS is becoming too expensive and outdated to keep up with technical advancements.
Conversely, SD-WAN simplifies the delivery of internet and network services to multiple sites, resulting in seamless, reliable and secure network connectivity for each of your team members, no matter where they're located. This is because an SD-WAN network is transport agnostic, meaning it can switch between MPLS, Internet, Broadband, LTE, 4G and 5G in order to route traffic over the best path in real-time and provide fail switches should one of your remote sites experience network drop outs or failures. This could potentially be a lifesaver for retail stores whom rely on dependable internet connection for POS or payment systems.
If your business requires a network that can seamlessly combine WAN technologies across all locations, then SD-WAN is the answer!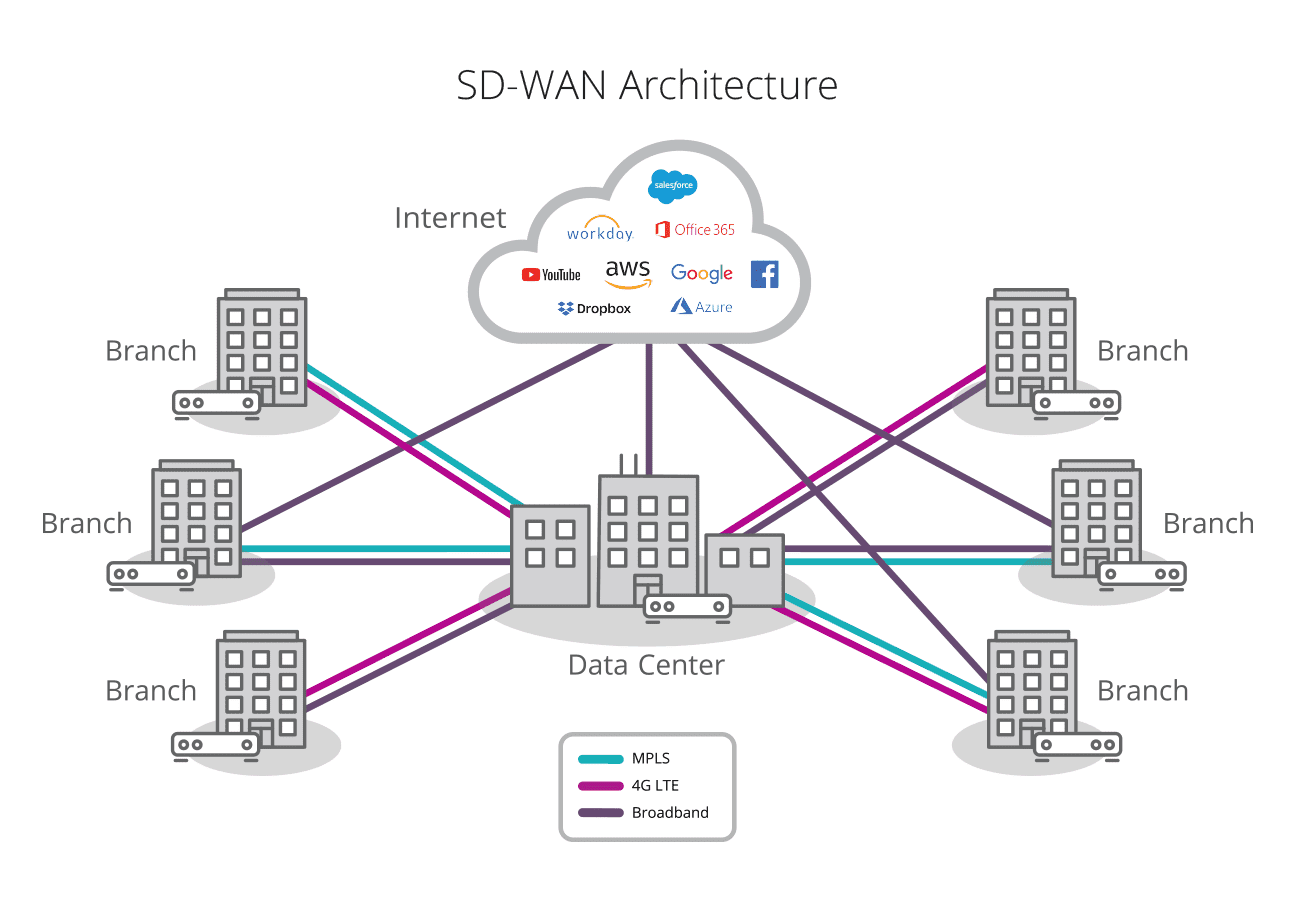 Managed SD-WAN Key Features
Boost your business adaptability, improve network connectivity, lower costs, and secure your dynamic digital future with eStorm's managed SD-WAN solutions
SD-WAN is the ultimate solution for cost-effectivity leveraging the internet for superior enterprise connectivity. Modernising your network with SD-WAN lowers bandwidth and WAN costs by automatically splitting traffic between low-cost highly available WAN and internet links based on business needs and objectives.
Our SD-WAN solutions are highly customisable, which means you will only pay for the network connections and bandwidth your business needs to maintain stable, secure and scalable connectivity across your enterprise.
Your business relies on stable network connections. An SD-WAN network will route traffic over different network paths depending on priority or necessity, so you can optimise business-critical app performance, guarantee call and video quality, and minimise service disruptions for both employee and client satisfaction.
Additionally, because SD-WAN can securely distribute traffic over a number of connections such as private networks, internet, broadband, LTE, or 4G, it is possible to route traffic to the next available path in the event of internet outages, congestion, or failure.
Our SD-WAN solutions have security at front of mind. SD-WAN offers robust and secure connectivity for employees across your organisation, teams and offices by utilising strong encryption techniques and access controls.
Additionally, our network and security experts will monitor your network to identify malicious traffic and emerging security issues before they become a threat. We offer multiple tiers of protection, including next-gen firewalls, endpoint, encryptions, and IDS/IPS to ensure your staff can securely access systems, applications, and software.
SD-WAN vs MPLS
Traditionally, organisations with multiple sites (such as retail or real estate companies) used Multiprotocol Label Switching (MPLS) to connect multiple sites to business-critical applications and resources. However, in recent years businesses have moved to MPLS for a few key reasons.
MPLS is a private connection that links data centres and branch offices. These days, many traditional business-critical applications have moved to the cloud, and the unfortunate reality for MPLs is that it can't keep up with evolving cloud technology.
In short: The key difference between MPLS and SD-WAN is that SD-WAN is 'software-defined', meaning it is far easier to configure policies across your entire network. It also improves your network performance by making it easier to utilise multiple connections rather than spending a fortune on private MPLS connections. This allows you to achieve a higher performance from you network at lower costs.
Case Studies
Get business driven results with eStorm.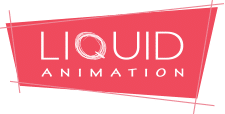 Liquid Animation partnered with eStorm to create a secure and highspeed network to host terabytes of data. To support their requirements, a private network was built, along with a restricted network to ensure the security of their work without sacrifice to productivity.
Trying to remember your password for every website, portal, tool and piece of software is borderline impossible. Some organisations like […]
Cyber-crime and data loss are ever increasing in today's technology-reliant society. The loss of important company data and client records […]
The way people work and do business is rapidly changing. The ability to be flexible and have the right information […]
Work better with eStorm
See why businesses all across Australia and NZ partner with eStorm Australia