For over 15 years, we have been partnering with organisations of all sizes, spanning all industries, as their trusted managed IT service provider, IT support and single source supplier. See how our team of specialists have applied industry expertise to help businesses grow, improve efficiencies, save money and improve quality of work life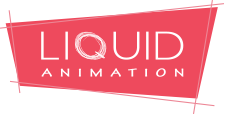 Liquid Animation are one of Brisbane's biggest and most successful animation studios.  As one would expect with this industry, access to their data is not only vital to their day to day operations, but there is a lot of data to manage!  The storage array was connected to local file servers and shared across the network and they also had a farm of PC's used for rendering which was becoming increasingly difficult to manage at times, due to the number of machines eStorm needed to maintain.

Alan Bartlett Consulting is a long-established company that delivers vocational education and training services throughout Australia.  They were working from an office in Archerfield where over time, the network and data became unwieldy and difficult to manage; when new owners came in, they recognised that something needed to be done- so they reached out to eStorm to help.

As one of the world's largest travel agency groups, Flight Centre need no introduction.  They have been partnered with eStorm for many years, and eStorm has essentially been an extension to their IT team; we support users spread all around Australia who are working on the Mac platform.

FRC Environmental are based in Redlands, Queensland and have two offices in the area.  FRC needed to make data available between the two offices and had tried several different methods to have that data sync across the locations, but unfortunately, they were locked in with an internet contract for a connection that was essentially too slow, and far too expensive.