Education Device Procurement
eStorm Australia is a leading source and supplier of technology in schools, including Apple and Microsoft products. We pride ourselves on exceptional strategic planning, impeccable service and competitive pricing.
Education IT Support partner
Australian schools are embracing technology in the classroom, with an increasing amount of students relying on computers to assist them with their learning and communication skills. For the vast majority of schools, education technology is a priority, however, inadequate infrastructure and support are two factors preventing this growth.
This is where eStorm can help. Our education device procurement service supports schools in their needs for tech expansion. As a leading education tech support provider, our goal is not only to provide the tech, but to ensure teachers have the knowledge and resources to successfully support student learning.
eStorm is a Department of Education QLD preferred supplier!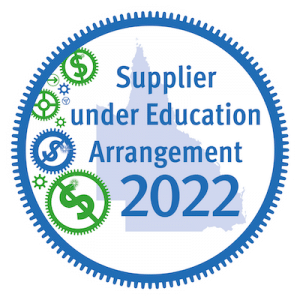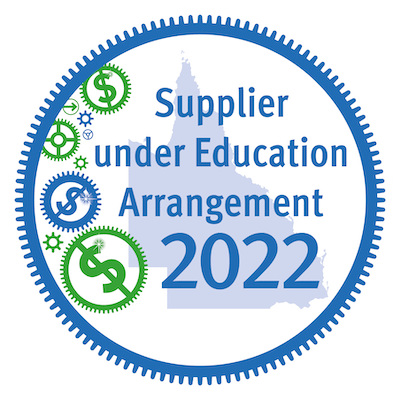 Examples of technology used in the classroom

Computers
Tablets
Phones
Laptops

Printers
Web Cams
Monitors
Speakers

Headphones
Microphones
Digital Whiteboards
Keyboards & Accessibility

Artificial inteligence
Gamification
3d Printers
Drones
As a leader in the procurement of technology in schools, we understand that everyone's needs are different
We are here to support and guide our clients through the difficult decisions that schools regularly make around technology in schools.
We work closely with a wide range of distributors, which include some of the biggest distributors in Australia, to source the best products for our clients who are looking to implement technology in schools and leverage the best and broadest range of devices available. Likewise, we assist you with classroom devices, peripherals and accessories. If we happen to not currently supply something we will always endeavour to source it or offer suitable alternatives.
We understand that schools must manage their budgets carefully. This is why eStorm has spent over a decade building a reputation as a leading IT provider to education institutions in order to deliver our clients the best possible prices for technology in schools.
Did you know . . ?
eStorm is a certified Apple Education Solutions Expert!

Case Studies
Get business driven results with eStorm.

Personalised guidance and competitive pricing
At eStorm, our goal is to partner with you to understand your specific needs and requirements. We work with you to design and implement a device procurement strategy that is cost-effective and tailored to your needs.

Full service repairs and timely turn arounds
Concurrently, as eStorm is a full service IT support and services organisation, we can manage your devices, as well as perform repairs and services through our full service eStorm Service Centre.
We believe in the importance of digital literacy and a digital pedagogy in preparing students for the future. Inject technology in schools with eStorm Australia.
The sad truth is that most of us are underprepared when it comes to computer infections. Without the proper precautions […]
Cultivating strong and lasting professional relationships are essential to the success of any business. Outsourcing your IT needs to a […]
Tis the season for giving and by now you've (hopefully) begun to think about your Christmas shopping. But thinking of […]
Work better with eStorm
See why businesses all across Australia and NZ partner with eStorm Australia