What is Hosted PBX
A Hosted PBX system is basically your phone system in the cloud. Instead of you having a clunky old piece of hardware stuck on the wall in your office, the heavy lifting is done off-site. All you really need is an account, a handset, and an Internet connection.
Cost Effective
A Hosted PBX solution has far fewer expenses for repairs and downtime that you often have to deal with for legacy systems housed on premise. A hosted PBX is managed by a third-party vendor with maintenance included in your monthly fees. Also a hosted telephony system requires virtually no complex hardware to purchase or configure as it simply leverages an internet connection to work.
Scalability
A huge advantage of a hosted PBX is that it grows seamlessly as your business' requirements do. The hosted solution allows businesses to easily add phone lines and extensions with minimal fuss or time. Limitations on older PBX systems usually make this a painful, and often expensive process.
Outsourced Maintenance
The day to day maintenance of a hosted PBX system is managed by the system provider, and stored off-site,usually in a data centre. You no longer have to dedicate staff resources, or time and money to keeping a local PBX up and running. As you will not need to coordinate downtime for up-keep, you will enjoy more uptime of your phone system.
Reliability
When paired with the right Internet connection, a hosted PBX will connect every call without any lag or lapses in call quality. You will enjoy clear reception for every call as Internet-based telephony is now known for its improved quality over a traditional PSTN connection.
Disaster Recovery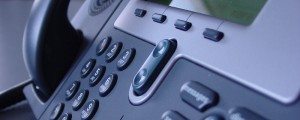 In an event such as a storm, fire or power outage, it is usually the phones that go down first.  This can bring your business to a grinding halt, which in turn affects your bottom line due to an inability to communicate with suppliers and clients.  As you Hosted PBX is protected in a hosted environment, you can solve this problem. If your internet goes down, we can easily and instantly have calls forwarded to your mobile.
If you're interested in knowing how you specifically could benefit from a Hosted PBX, please contact our friendly staff at eStorm Australia. We can advise you on an appropriate PBX system, and ensure you have the right internet connection to go with it!