Apple and IBM have launched new Enterprise apps for iOS that enable new ways to work across a range of industries. The two companies formed a partnership in 2014 and as a result we will see the release of over 100 new apps that have been designed to be implemented in workplaces.
Here are a selection of the new apps:
Shift Track for Managers
Shift Track replaces the inefficient paper schedules with a smarter approach to staff scheduling. Using powerful analytics and intuitive dashboards, Shift Track makes it easy for managers to stay on top of staff schedules, time-off requests and employee hours. The app uses push notifications to alert managers about holiday leave requests, or to track sick leave. This app will empower managers with a vast amount of visibility and control over staff schedules that once implemented managers will never look back.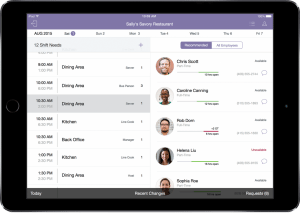 Shift Sync for Employees
Shift Sync is available for the iPhone and Apple Watch, giving employees more control over their schedules. Staff members can view and interact with their schedules, accept or decline schedule changes, submit holiday leave requests and keep track of sick leave and paid time off. Push notifications can be enabled to let the team know who is rostered and who is available. This app is designed to eliminate schedule surprises and enable better planning for the entire workplace.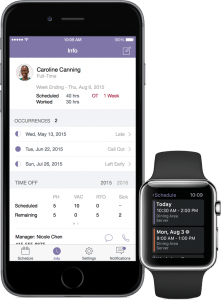 Travel Plan for Business Travellers
Travel Plan is designed to make trip planning simple and intuitive for business travellers. Powerful analytics scan your Calendar events as potential trip suggestions, recognise frequent destinations and automatically factor in trip parameters to provide personalised travel recommendations. The trip options are filtered by user preferences, travel history and company policies. Business travellers will spend less time on planning with the Travel Plan app and it will keep the reservations within budget for the users company.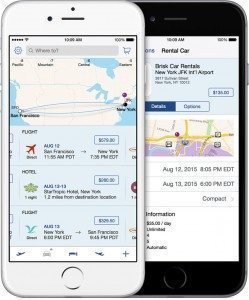 Travel Track for Business Travellers
Travel Track for iPhone and Apple Watch uses the data collected from Calendar and reservations made to connect everyone in your travel group. The app will integrate everything from flight itineraries to local service recommendations, and everything in-between. Travel Track's collaboration features allow each person on the trip to share their travel status, and compare notes on hotels, car rental agencies and other local services. Location and time based push notifications provide flight check-in reminders or alerts on flight delays. This app creates ease of mind when travelling as everything you need is in one place.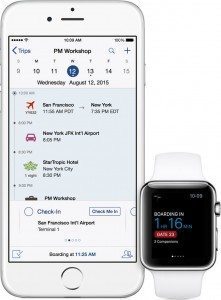 Asset Inspect for Field Technicians
The Asset Inspect app makes asset inspections and maintenance fast, safe and efficient. The app uses predictive analytics to provide field technicians with "most likely cause" scenarios so they know what they are looking for. Asset Inspect then puts manuals, specifications, and work history at the field technician's fingertips so they know what to do next. Workers can also collaborate with other experts via FaceTime, use the camera to scan assets and use the built-in microphone to record equipment sounds for operational analysis. The app also features push notifications that provide technicians with new job alerts in real time. Expert Resolve helps field service professionals get the job done right the first time.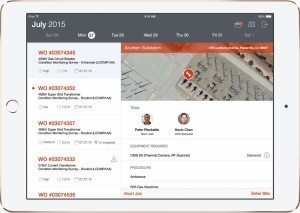 Safe Site for Forepersons
The Safe Site app is designed to provide a safe workplace for those who work on site. The iPhone app features a built-in camera and microphone that let forepersons document, pinpoint and broadcast unsafe conditions instantly. Site Safe can be used by site managers to promptly respond to risks, report near misses and incidents, as well as share alerts with nearby employees. The app will also alert forepersons when they are in close proximity of an identified hazard. Safe Site uses predictive analytics to recommend actions and potential resolutions based on previous accumulated data and safety practices related to the incident. Keeping everyone updated on critical information using real-time information and analytics allow for a safer and more productive workplace.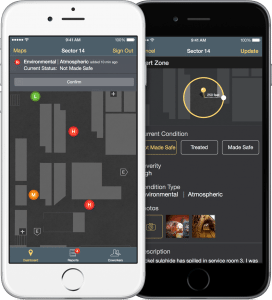 For more information, and to see the rest of the newly release apps visit Apple's website.