Technology has become an essential tool in the modern workplace. However, implementing and managing your business IT environment can quickly become costly, overwhelming and cumbersome without the proper knowledge and experience. That's why more and more businesses are opting to outsource their IT needs to external providers. Partnering with a  Managed IT Service Provider (MSP) not only gives you access to around the clock support, but also a wealth of knowledge and expertise across a broad range of technologies.
But every organisation is different and faces unique challenges. Finding an MSP equipped to handle the needs of your business is not always a simple task. In Brisbane alone there are a multitude of IT support companies that offer a variety of different IT services and solutions.
That's why we've put together this top ten list of IT support companies in the Brisbane area, to help you find the right fit for your business!
1. eStorm Australia

For over 20 years eStorm Australia has helped grow businesses across Australia by providing adaptive, innovative and creative IT solutions that are tailored to meet the individual requirements of their clients. As both a certified Microsoft Gold Partner and member of the Apple Consultants Network, eStorm Australia has worked hard to develop a comprehensive knowledge base of different devices, software and platforms. eStorm Australia works with your business to create bespoke end-to-end IT solutions including: managed IT services, cloud & server hosting, managed backups, business VoIP & telephony, business internet and network services.
If cyber security and data protection are important to your business, then you'll be pleased to know that eStorm Australia also offers a host of services designed to boost your cyber security posture and protect your business data against permanent loss, theft and even the most advanced cyber attacks.
Click here to visit their website
2. CRT Network Solutions

With over 15 years of experience, CRT Network are adept in providing quality IT services to businesses across Brisbane and the Sunshine Coast. In addition to managed IT services, they also provide support for Office 365 tenant migration, IT security audits/assessments, server and network installation, and website design, as well as specialised IT support for some medical fields (dental, optometry, and others).
Always striving to provide their clients with quality service and rapid response times, CRT Network Solutions offer 24/7 monitoring and ongoing maintenance of their client's IT systems, so you can rest easy knowing that any potential security threats and/or technical issues will be resolved swiftly.
Click here to visit their website
3. TechPath

As a full-service IT company, TechPath focus on providing businesses with technology solutions that improve productivity and ensure client satisfaction. Although they work with businesses across an array of different industries, they predominantly cater to companies with between 15-100 employees.
Partnering with TechPath gives you access to a fully outsourced IT department, who will work with you to build a reliable network and optimise daily workflows. Their services include IT & managed services, business internet, cloud & hosting, business phone systems, and IT security.
Click here to visit their website
4. First Focus

First Focus is the smart alternative IT services provider for medium business across both Australia and New Zealand. Their core business principle is to deliver value-driven IT solutions, without sacrificing on their personal service or response time. To achieve this, they combine enterprise-quality infrastructure with industry best practices and strategic IT advice. They provide services including IT support, virtual CIO, IT security, cloud & IT consulting, to a wide variety of clients. Most of the organisations they assist have a user base between 20 to 500.
Click here to visit their website
5. Corp IT

Corp IT was established 20 years ago and have dedicated themselves to delivering high-quality IT services to small and medium sized businesses throughout Queensland. They have experience working across numerous industries and work closely with their clients to plan, design and implement solutions that fulfil all of their IT and network needs. Beyond the standard managed IT services, Corp IT go above and beyond to equip their clients with end-to-end IT management solutions that include services such as; Microsoft Office 365 management, backup and disaster recovery, cloud solutions, and IT security.
Click here to visit their website
6. Envisage Technology

Founded in 1998, Envisage Technology has established a consultative approach as the heart of their business strategy. They endeavour to educate their clients every step of the way, considering the client's needs just as much as the technology itself. Their aim is simple: help their clients make their dreams a reality and ease the burden of day-to-day operations. They achieve this by providing the following services; managed IT, vCIO, cybersecurity, cloud computing, and data strategy.
For anyone considering switching from another IT support company, Envisage Technology facilitates a smooth transition by conducting a free technology audit and working closely with the previous firm to ensure that the handover is as seamless as possible.
Click here to visit their website
7. TechTidy

TechTidy equip small business with both onsite and remote IT support services. They are known for their comprehensive IT management that encompasses a number of services including; business efficiency analysis, network security administration and cloud storage solutions (just to name a few). Prioritising long-term partnerships over a one-size-fits all approach, TechTidy are able to foster lasting relationships with their clients by integrating industry best practices with business driven results.
Perspective clients can also take advantage of TechTidy's scalable pricing models, as they provide monthly subscription and pay-as-you go options.
Click here to visit their website
8. Itopia

Itopia was founded in 2014 amidst a growing demand for local, reliable IT support. Priding themselves on delivering support you can count on, Itopia has proven themselves more than capable of handling the needs of a growing business including; remote and onsite IT support, managed IT services, IT security, internet & telephony and more. As a certified Microsoft partner, Itopia also has a strong focus in Microsoft Consulting and Microsoft Office 365.
Itopia believe the metric of success for any MSP is their customer satisfaction. As a result, they've instilled the values of honesty, integrity, reliability, flexibility, adaptability, care and consideration as part of their company ethos and culture.
Click here to visit their website
9. Essential Tech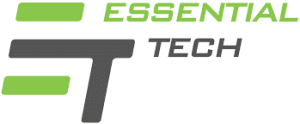 Operating since 2007, Essential Tech is a local Brisbane managed IT services provider. Their mission is to make their client's lives easier by providing them with better technology services that are tailored to meet their specific needs.
To accomplish this, they take the time to carefully consider their client's business and infrastructure, so that they can understand their requirements and provide the most suitable IT solutions. They have the following services on offer: managed IT services, managed security, managed cloud, managed communications, business internet and virtual CIO.
Click here to visit their website
10. Brisbane IT Guru

Brisbane IT Guru service clients all around the Brisbane (including the Redlands, Logan, Coorparro and Mt Gravatt). From home users to micro-business and even small and medium-sized enterprises, Brisbane IT Guru have all of your needs covered with their diverse range of IT services including secured VPN, wired & wireless networks, computer sales, virus repairs, backups, data recovery & training.
They pair high quality, common-sense solutions with exceptional service and value pricing, helping their clients save money while also boosting productivity. If you're looking for simple, easy and reliable IT and computer service, then look no further than Brisbane IT Guru.
Click here to visit their website